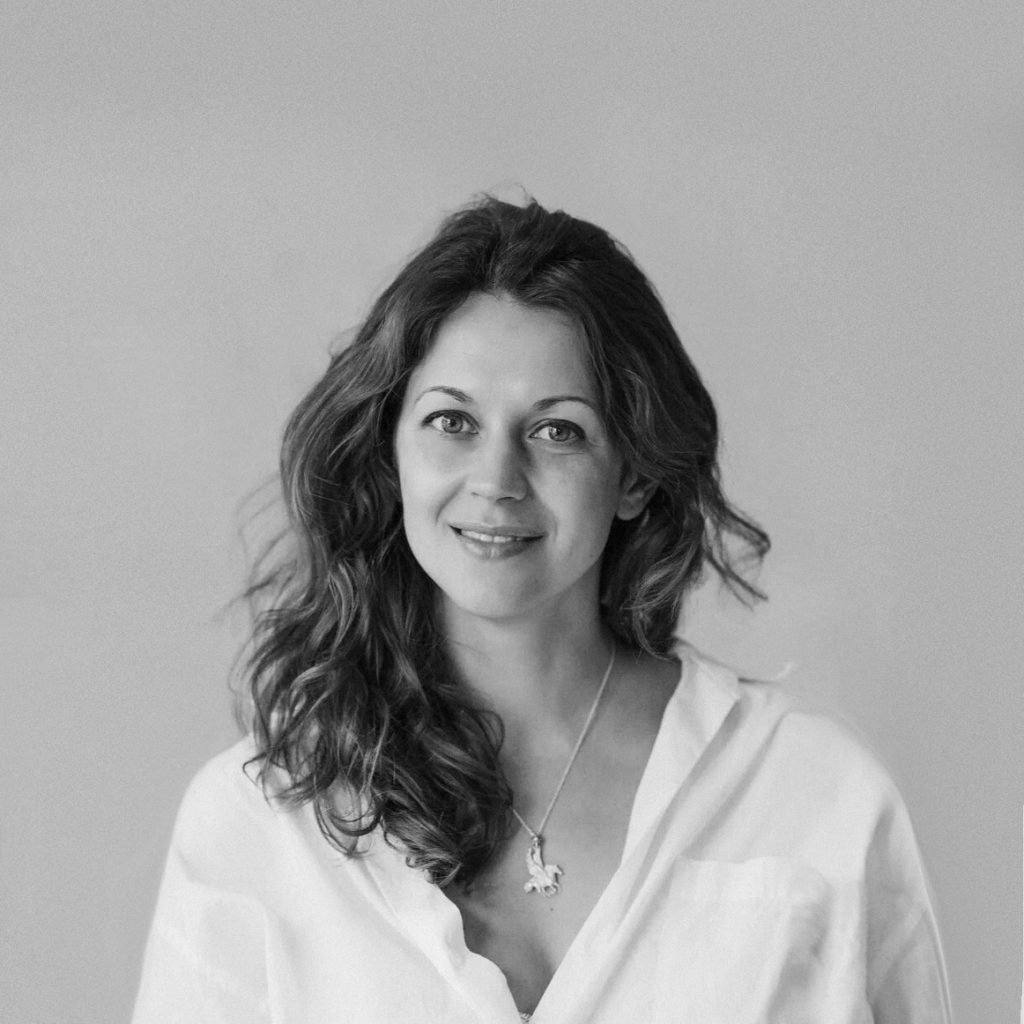 I was born in a small town in the Krasnoyarsk Territory, where my parents moved from Naberezhnye Chelny to build the largest power plant.
It was a period of shock Komsomol construction, and young people were looking for romance and new perspectives.
I grew up as a very calm, obedient child, surrounded by loving parents, an older brother and books. Parents managed to collect an excellent collection – they subscribed to Russian and foreign classics, many books were rare at that time. I read books in one gulp at night under the covers with a flashlight (which was very upsetting for my mother, who was afraid of my spoiled eyesight).
In 2001, I came to study as an economist – it was my parents' dream. A year later, realizing that this would not help the planet in any way, I chose the direction of urban ecology that was more suitable for me at the Moscow State University of Engineering Ecology. So she continued her studies at two universities at once, additionally working in one of the departments of the Moscow Committee for Architecture.
Natural curiosity and the desire to embrace the immensity did not help in any way to become a good specialist in any of the educations received, and after graduation, a long search for oneself began.
So I ended up in the advertising department of Moskovsky Komsomolets. The interesting, creative and rapidly developing world of advertising and marketing was very inspiring. For more than ten years of my career, I have managed to work with giants and pioneers of the industry – ivi and TimeOut projects, partners of Gazprom-Media and Mail.ru.
While working at MK, I discovered yoga. Immersed in practices and wanting to get to know the origins and culture better, in 2004, with a backpack on my back, I went to travel around India – a magical and mysterious country with a striking contrast between authentic ancient culture and the modern world. I was captivated by how harmoniously poverty and wealth, ancient traditions and new technologies can exist together. How people, living in primitive and seemingly incompatible conditions with the modern world, can smile with happy eyes every day. Even the cows and dogs seemed to be smiling there.
I think this trip divided my life into "before and after". It was like returning home after a long journey. Revolution of consciousness, change of values ​​and paradigms.
In India, I completely gave up meat, and after returning to Moscow, I began a long and continuing yoga training to this day.
A year later, having received a diploma in the Yoga Federation of Russia, in parallel with the main work, a new experience of a yoga teacher began. At the same time, I tried to devote every free time to new knowledge. They were the best teachers of ashtanga and jivamukti yoga. Later, I studied at the Jivamukti school and now I am its legal representative. Maharishi Transcendental Meditation School, Sound Healing Sound Meditation School (Now there is a real collection of first-class Tibetan bowls, the sound of which perfectly complements the classes). Birthlight perinatal yoga course, which helped a lot during pregnancy. And dozens of seminars and master classes.
It took a long 12 years before I decided to make an important choice: to leave a successful career in order to devote all my time to yoga and wellness projects.
As the next step, the project for the production of yoga mats Joy yoga was born. It was a real breakthrough: bright, stylish and eco-friendly natural rubber mats. There are similar ones, Jade and Manduka, but their price was only available to a limited number of people. And we wanted quality mats to be available to most practitioners, and the only way is to create your own brand. Now our rugs are sold on marketplaces, in the largest yoga studios in Moscow and regions. There are partners in Kazakhstan and Belarus. Unfortunately, given the current situation, we had to suspend production, and at the moment we are working only with leftovers. Of course, I want to believe in the best and the opportunity to continue this project in the future, in which we have invested so much. After all, there are so many ideas and plans.
Studio Joy appeared, I think, as a logical continuation of personal experience and desire to make this world a little better. A cozy space for classes is located in the building of the former monastic cells on Vozdvizhenka. Once upon a time, the Exaltation of the Cross Monastery stood here, which was first mentioned in the description of Moscow in 1547. Hence the name of the street – Vozdvizhenka and the preserved monastic cells, in which there is a chamber yoga studio with our unique atmosphere. It turned out to be a wonderful "oasis" in the city center. Today, Joy has a decent selection of the most popular areas: hatha, ashtanga, vinyasa, yoga therapy, power yoga, vinyasa flow, universal yoga, kundalini, yoga for the spine, meditation. We have two halls where group and individual practices, seminars and master classes are held, a cozy cafe, which is filled with the aroma of fresh coffee and fresh pastries every morning. We are very proud of our teachers – they are the best masters of their craft. It turned out such a community of people close to us.
Many creative people come to us for inspiration, some come to relax after difficult negotiations. We were told several stories when ideas for new projects or important decisions originated in our studio. And it is endlessly motivating to develop.
Two years ago, my family and I moved to Switzerland, but I continue to be actively involved in the life of the studio, while creating new stories. Now, together with a good friend, we have created a program to work with stress. This is a very interesting and complex story, where I present a multi-step meditation program based on the mindfulness approach, adapted to the current realities. I think we will soon be able to present it in Russia too.
Photo: from personal archive