City


, 1 minute. for reading
We woke up: a concert against the abolition of Russian culture was staged at the EU Delegation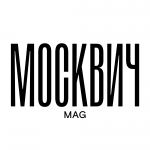 A concert was held today at the EU Delegation at the intersection of Kadashevskaya Embankment and Lavrushinsky Lane.
The pianist Valentina Lisitsa, who was born in Kyiv, but is known for her position supporting the special operation, performed. Back in 2015, she performed in the Donbass, after which her career in the West gradually stopped: her concerts were canceled all over the world because of her political views. About this she herself told in an interview with RIA Novosti.
"She plays on a synthesizer the works of Russian composers, a red canvas of the little-known pro-government organization "Grandchildren" hangs on a musical instrument (they call themselves the "Association of the descendants of the Winners, heirs of the Great Country, those who are ready to build a healthy future for us and our children")", – writes about today's speech, the telegram channel "Caution, news".
In May, ballerina Valeria Nepomnyashchaya already performed on Triumphalnaya Square: she danced the "Waltz of the Flowers" from the ballet "The Nutcracker" in support of Russian culture and protesting against the removal of Tchaikovsky's works from the repertoires of world orchestras.
Photo and video: t.me/ostorozhno_novosti
Subscribe: