City


, 1 minute. for reading
We made a rating of emergency regions: the most dangerous drivers live in Moscow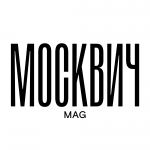 Moscow ranked first in the number of accidents under OSAGO – we had almost 10% of accidents in the first six months of 2022, analysts at the VSK Insurance House came to this conclusion, ranking the most accident-prone regions.
"According to the results of the first half of 2022, the leaders in the number of insured accidents under OSAGO are the regions with the largest vehicle fleet in the Russian Federation, cars of Korean brands most often become participants in accidents. There are other interesting trends in the overall structure of accidents, for example, the proportion of women who are responsible for accidents decreased from 23% in six months of 2021 to 16% in the same period of 2022. In addition, we see a decrease in the total number of accidents – by 53%, according to VSK, compared to the first half of 2021. A similar trend is also noted in the traffic police – according to the department, the accident rate in January-May 2022 decreased by 8.2%, "says Anton Smulko, Deputy General Director of VSK Insurance House.
In addition, it turned out that representatives of Generation X, who were born between 1966 and 1984, were the worst drivers and, accordingly, more likely to get into accidents. They accounted for 46% of insured events this year.
Photo: shutterstock.com
Subscribe: