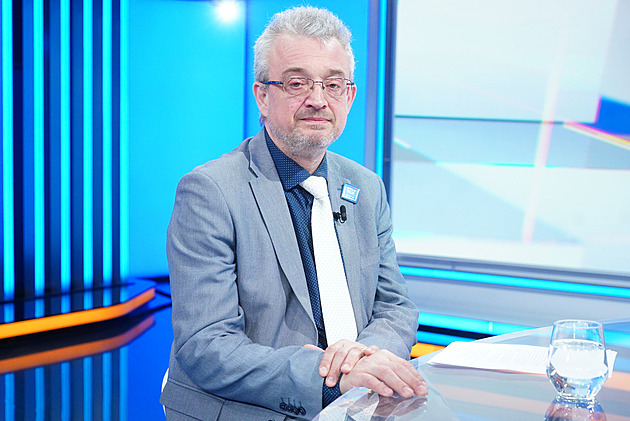 The head of the ODS parliamentary club, Marek Benda, in Sunday's debate between Prima TV and CNN Prima News
| photo: Television Prima

The Prime Minister and Chairman of the ODS, Petr Fiala, also spoke similarly this week in an interview with Reflex.
He said he did not like the possibility of the governing parties supporting General Peter Paul, the former chairman of NATO's military committee, who now has the best chances, according to opinion polls and bookmakers' odds. "I would not like a former member of the party," Prime Minister Fiala said in an interview with Reflex, when he answered the question whether he would like former member Petr Pavel, who was previously in the Communist Party.
Former Prime Minister Andrej Babiš was also a member of the Communist Party, so the criterion set by leading ODS politicians would not be met by either of the two candidates who, according to opinion polls, are favorites for the fight for the next president.
The current president, Miloš Zeman, was in the Communist Party. He joined the Communist Party during the so-called Prague Spring in 1968, when part of the Communist Party tried to reform the regime into "socialism with a human face." Zeman was expelled from the Communist Party in 1970 due to disagreement with the occupation of Czechoslovakia after the intervention of the troops of the USSR and other countries of the then Warsaw Pact.
The governing coalition has not yet come up with a candidate. Prime Minister Fiala wants to solve this by the end of the summer. "I see the candidates, but I think the goal is for the whole Coalition coalition to agree on it. Honestly, there really is no place to hurry, "said ODS chief Benda in a debate on Prima and CNN Priima News on Sunday.