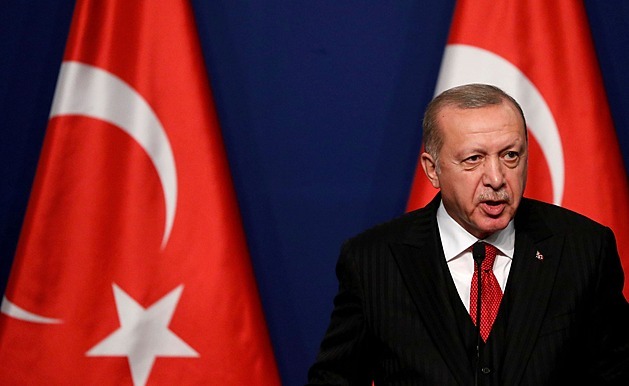 President Recep Tayyip Erdogan said on Friday that Finland and Sweden were not in favor of NATO. According to him, both countries host organizations that are striving for an independent Kurdistan.
"We are not closing the door. We just want to talk about this issue, given that it is a matter of Turkey's national security, "said Kalin, who is also Erdogan's foreign policy adviser.
The Turkish president surprised NATO member states with his statement on Friday, Reuters reported. Ankara's negative stance may block both countries from joining the alliance. Sweden and Finland are considering joining NATO because of Russia's aggression against Ukraine
According to Ibrahim Kalin, the Kurdish Workers' Party (PKK), which Ankara considers a terrorist organization, is raising funds and other supporters in Europe and can develop its activities the most, thanks to openness, in Sweden. The PKK is also on the list of terrorist organizations in the United States and the European Union.
"What needs to be done is clear: it must not allow PKK branches to operate in these countries, so that the organization and its members remain active there," said Erdogan's spokesman. "NATO membership is always a process. We'll see how things turn out. We just wanted to draw the attention of all allies to this point, as well as the Swedish authorities, "he added.
Finland is clear about accession, Sweden not yet
The leadership of the Finnish Social Democratic Party, Prime Minister Sanna Marin, on Saturday voted in favor of Finland's application to join NATO. The AFP agency informed about it.
A press conference between Finnish President Sauli Niinistö and Prime Minister Marina before the official publication of the "decision on Finnish security policy" is scheduled for Sunday. Parliament, which has an overwhelming majority of members to join NATO, will meet on Monday to examine the draft executive and is likely to vote on the same day.
Sweden's decision to join NATO and withdraw from neutrality is also expected in the coming days.
Finnish President Niinistö spoke to his Russian counterpart Vladimir Putin on Saturday about Finland's intention to join NATO. It was the Russian aggression against Ukraine that prompted both Nordic countries to consider accelerating their accession to NATO.