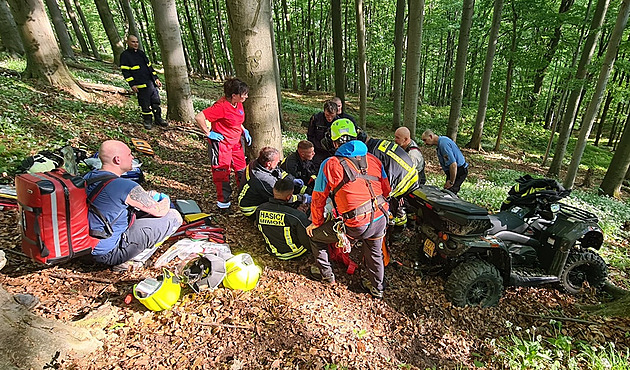 The ATV crashed in hard-to-reach terrain on Lipka Hill on Wednesday around half past four in the afternoon. Firefighters were among the first to intervene on the spot.
"It was a person stuck under an ATV," said Eva Klímová, the deputy spokeswoman for the fire brigade. The firefighters helped to rescue the driver of the ATV and until the arrival of the helicopter they also took care of the woman who also traveled on the ATV and fell from it in the accident.
The helicopter then transferred the two injured from the scene of the accident to a nearby football field.
"The woman suffered a minor injury and after being transferred to an ambulance, we took her to a traumatology hospital in Českolipská hospital. The man suffered moderate injuries. We transported him by air to the Liberec hospital to the trauma center, "said rescue spokesman Michael Georgiev.
The incident is now being investigated by police. "Due to the fact that the co-driver also suffered injuries, we initiated actions on suspicion of committing an offense of personal injury through negligence," added police spokeswoman Ivana Baláková.