City


, 1 min. for reading
Tyulenevskaya and Lebedyanskaya: 15 new metro stations have been named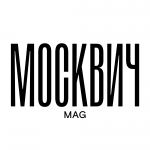 The city authorities continue to sum up the results of the large-scale voting at the Active Citizen. Yesterday they toldthat a cinema quarter will appear in Ramenki, 11 streets of which will be named after movie figures. Today uncovered the results of the second part of the survey are about the names of 15 metro stations being designed and under construction.
The future Biryulyovskaya line received the most names. The stations Kuryanovo, Moskvorechye, Kavkazsky Boulevard, Kaspiyskaya, Lipetskaya and Lebedyanskaya will appear on it.
Three new names were given to the stations of the Troitskaya line under construction – Kedrovaya, Vatutinki and Tyulenevskaya. Rublyovo-Arkhangelskaya has the same number of "new things" – it was replenished with Zvenigorodskaya, Silver Forest and Linden Grove.
Received their final names and stations on the "old" metro lines. Thus, the Southern Port will appear on the existing section of the Lyublinsko-Dmitrovskaya line, the new terminus of the Arbatsko-Pokrovskaya line, as originally planned, will bear the name of the area in which it is located – Golyanovo, and the new terminus of the Sokolnicheskaya line will be called Potapovo.
Subscribe: