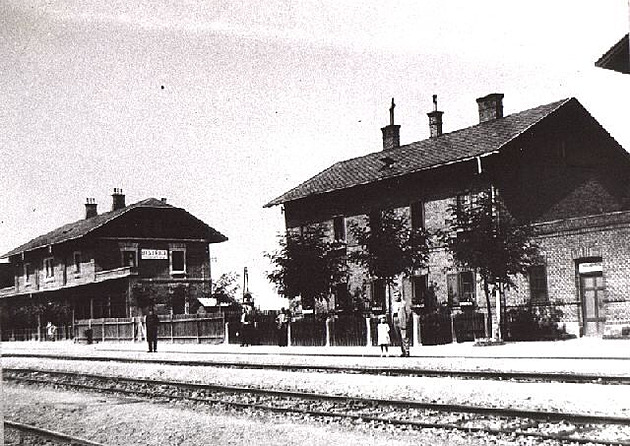 At the beginning of 1881, negotiations began, in June of the following year, the first test train rushed after it, and in the autumn, the route was officially put into operation.
"The speed of construction is astonishing, especially when we imagine that while only 7 culverts were built from Hulín to Holešov, there must have been 3 bridges and 27 culverts between Holešov and Bystřice," pointed out Martin Šůstal from the Kroměřížská dráha association.
This year, this railway is celebrating 140 years and it is an extremely important link for the whole region, without which the locals would find it difficult to do without today.
"Operation on this line began on November 15, 1882 with the arrival of a special train at the Bystřice station. Many rare guests came with him, which was welcomed by the then mayor Augustin Thonet, "reads Vojtěch Kopřiva's book published on the occasion of the centenary.
The local section was created as the third line in the ranking of the joint-stock company Kroměřížská dráha. In previous years, Kroměříž merged with Hulín and Zborovice. It was supposed to be a remedy of the situation when Kroměříž passed the Emperor Ferdinand's Northern Railway.
The track between Hulín and Bystřice in the beginning looked different than today. For example, there were three separate railway stations in Hulín, and the section from Bílavsko to Bystřice led elsewhere. "From the original body, the track leaned closer to the hill, turned right over the village so that it could continue from the new railway station to Valašské Meziříčí in its current form," says Šůstal.
The first locomotive of Kroměříž Railway was named after the largest shareholder, the Archbishop of Olomouc "Fürstenberg", others were named after municipalities – Zborowitz, Kromeriz, Holesow or Bistritz a. H.
In the past, the importance of the track has increased several times; for example, during military maneuvers at the end of the 19th century, which the Emperor Francis Joseph I himself came to see in Bystřice. Hostýn was extradited by 200,000 people, or during the transfer of troops to the Russian front at the beginning of the First World War.