City


, 1 min. for reading
This weekend, the traffic police plans to raid couriers on electric scooters and bicycles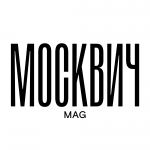 Typically, such raids catch drunk drivers on weekends and holidays, but now riders on electric scooters and bicycles will also be in trouble. As many who suffered from their recklessness will say – finally.
The raid has already begun. "From today, we are holding an event aimed at preventing accidents among people who use bicycles and electromechanical means of individual mobility for movement. The raid will take place in Moscow through May 15, inclusive," quotes TASS press service of the Moscow traffic police.
But it will not be possible to fine riders: electric scooters are not yet legally considered a vehicle and it is not written anywhere at what speed you can ride them. Obviously, such a clarification will soon appear in the traffic rules: they are already talking about wanting to limit the speed to 25 km/h and to clarify whether any rights are needed to drive a scooter and a bicycle. The first sign has already flown: March 30 Supreme Court acknowledged electric scooters vehicle.
This weekend, inspectors promise to pay special attention to couriers, because according to statistics, among scooters, they most often get into an accident. Such speed of couriers, of course, can be explained and even justified: they carry food to customers, they are in a hurry. But this excuse is unlikely to reassure the victims.
By the way, the traffic police will, as expected, only monitor the situations on the roads. Pedestrians will again understand themselves.
Photo: shutterstock.com
Subscribe: