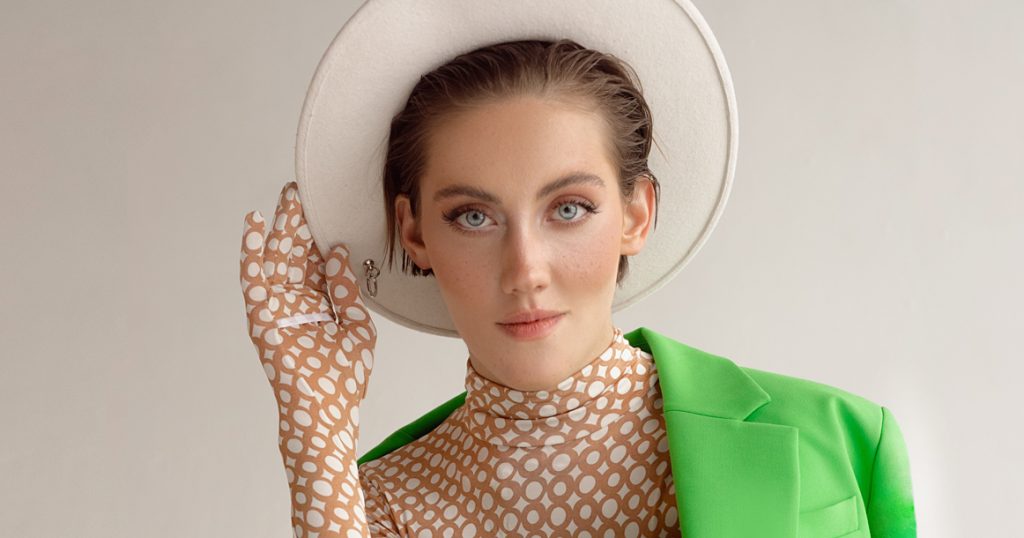 About childhood in Siberia, sad school years in Mitino and what Moscow would have become if the sea was nearby.
I was born…
In the city of Krasnoyarsk, she lived there for the first part of her childhood, until she was five years old. It was a wonderful time spent in the company of grandparents, surrounded by Siberia and the taiga. Then I went to another grandmother, to Estonia. So my childhood passed in completely polar places. I have been living in Moscow since I was ten years old.
Now I live…
Now I am constantly dangling between a Moscow apartment near Prospekt Mira and a dacha in the Moscow region. On Prospekt Mira I really like it. We have here the Apothecary Garden, the Botanical Garden, various cafes.
I love walking in Moscow…
I like the Sukharevskaya area, it's very beautiful. I like to walk through Sukharevskaya to Tsvetnoy Boulevard, Trubnaya, Rozhdestvensky Boulevard.
Favorite area…
This is Pokrovka, Solyanka, Chistye Prudy, the area where I spent all my turbulent youth. During my student years, I lived in Potapovsky Lane. We rented a large apartment with classmates and classmates from GITIS, the Moscow Art Theater School, various wonderful artists.
We had everything around the corner: the skating rink, the Roland cinema, bars. If, for example, young interesting photographers now invite me to a photo session not in a studio, but in some interesting location, we often agree that Pokrovka alleys are the best place for this.
In Boris Akunin's books about Erast Fandorin, many events take place on Khitrovka. After reading it, I specially went to inspect this area, all these famous lanes that he writes about …
Unloved area in Moscow…
Mitino, where I lived at one time. There are no complaints about the area itself. Rather, these are my inner feelings. It's just that the years of life in Mitino are associated with not very pleasant childhood memories, teenage lack of friends, despair, school cruelty. Sometimes, driving through this area, I catch myself simultaneously on nostalgia and memories of how sad and not good I was here.
Favorite restaurants…
I love delicious food. I really love the whole network of Ilya Tyutenkov – the restaurants "Severyane", "Gorynych", "Zhirok", "Ugolek", their new Patriki – everything. Very cool Greek restaurant Eva on Bolshaya Gruzinskaya.
But I can just run into the Central or Danilovsky market, quickly find a delicious corner that I will like now. It is not always possible to choose a whole evening to sit down and have dinner. Everything happens spontaneously.
A place in Moscow that I always go to, but I just can't get there…
This is HPS-2. If I have time, I really like to go to the museum. I haven't been to Pushkinsky for a long time.
The main difference between Muscovites and residents of other cities …
I won't say anything new. Muscovites differ in speed, rhythm of life, a frantic race somewhere forward.
Always treating St. Petersburg with awe and love, because this is the city of my mother's youth, I rarely got there. Recently, she began to often come there for auditions, castings, filming shifts. And recently I noticed how even the gait of Muscovites and Petersburgers differs. Petersburgers walk slowly, measuredly, enjoying the conversation. I'm used to walking very fast.
Moscow is better than New York, Berlin, Paris, London…
I have not been to Berlin, London or New York, but I dream of visiting. Been to Paris several times. But the difference is in the availability of the service, which is confirmed by my closest friend, who lived in Spain for five months last year.
She said that even getting a manicure there is a problem. In Moscow, it all works around the clock. Food delivery is available around the clock. At any time you can go to the procedure that you need. The service and the opening of different places and shops is a big plus. Moscow is a very convenient city in this respect.
In Moscow over the past decade has changed …
The appearance of the city is changing. Something becomes brighter, cleaner. But I, as a person who travels distances every day, will say that I can lose a huge amount of time in traffic jams and be late for some important meeting. This situation is only getting worse every year. It would seem that some kind of fork in the road is being built somewhere, but all this is somehow very slow. Sometimes I have to change to the MCC or MCD to get home. I would like to move a little more dynamically and calmly by car.
I miss Moscow…
Seas. I have lived part of my life with the possibility of being by the sea in an hour. But if Moscow had a sea, it would probably no longer be such a working metropolis. And this also has its own charm.
If not Moscow, then …
I would definitely like to live in Moscow. And I would have lived somewhere in Asia for more than a month, six months. Thailand is a place where I always want to return.
In Moscow, you can most often find me besides work and at home …
If it is summer, then most likely it will be the Hermitage Garden. Cafe "32.05" is the place where I most often come – on Friday-Saturday evenings, to see friends and have a delicious meal. A meeting place for people of my generation.
My next premieres…
I don't know the exact date yet. Most likely, at the end of summer – at the beginning of autumn, the third season of the series "Dyldy" will be released on the STS channel with my participation.
In January, Woland will be released – a film by Mikhail Lokshin based on the novel by Mikhail Bulgakov "The Master and Margarita", where I starred as Gella.
Photo: Julia Milyutina