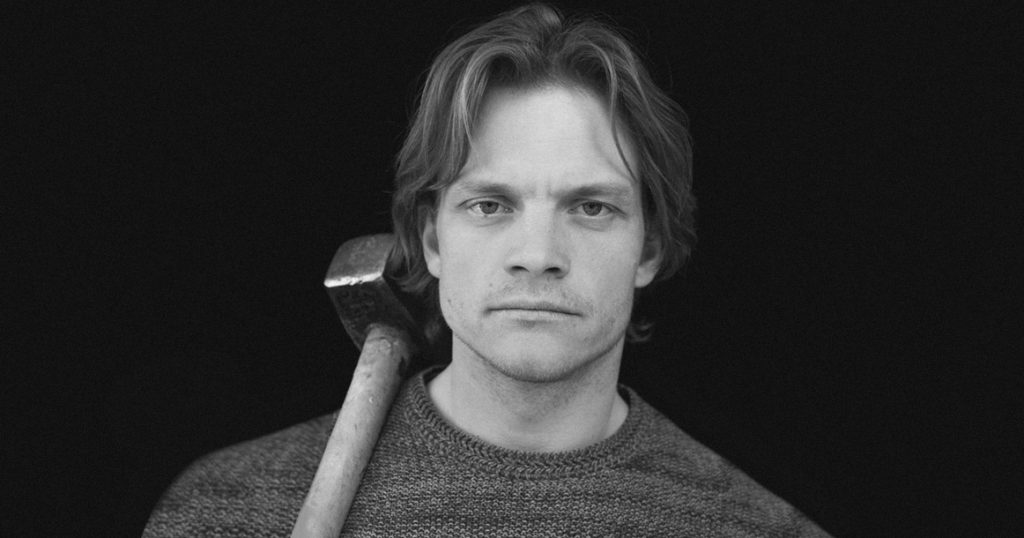 About the new film by Bodrov Sr. about a typical St. Petersburg story of a schizophrenic and about the fact that it is especially impossible to separate from each other now.
The city of my childhood Ashgabat …
I remember the temperature, the annihilating sun and suddenly snow in May, despite the fact that it was not cold – some kind of miracle happened to me: the first time I saw snow, when the almost summer sun shone brightly. How did it happen?
And, of course, people, attitude towards each other, attention – this is what I miss most of all. Often I hear this from my mother (and from my father when he was alive), and from mutual friends from Ashgabat, that Asian hospitality is not like Russian. A certain Easternness was also felt in Russians in Asia. Surprisingly, these are different people – a different mentality.
When we moved to Russia, we realized that our idea of ​​how people should communicate differs from reality. The move was not easy enough: we got used to the fact that everyone here is on their own, that it is very difficult for people to converge in groups. Maybe because community history worked in Asia, while I can't say that some kind of Russian backbone was formed in Ashgabat, although there were always many friends around, with whom we are still friends. But it is impossible to talk about the community that Jews, Armenians and other peoples have. They really believed in an open attitude: "Come in, dear, you will be a guest" – very honest words.
I am not a Muscovite, although I studied and lived there, and I am not a Petersburger …
Now I perceive myself as a traveler: it has been six months since we finally moved into our apartment – I really like to return home to my family, but at the same time I understand that I will be on the road soon. This is the way of my life: from city to city, either for shooting or for productions. Of course, I try to take my family with me so that the house is near me. On the day of our communication, my wife and daughter Eva came to me in Yaroslavl, we will organize a house here for a week or two.
Moscow…
She accepted me with her opportunities, in my opinion, one hundred percent: theater, cinema, apartment and even her own separate loft on Berezhkovskaya embankment near Vorobyovskoye highway. But, having met my now wife Marta, a native Petersburger, I realized that I had found my happiness and it was time to move to the northern capital, because this is the best city on Earth. And, as it turned out, the heart did not deceive: both our daughter and the joint brainchild of VelesO are possible only in St. Petersburg. There are so many coincidences and wonderful opportunities that it would be strange to strive somewhere, even to Moscow.
Moscow is like an ever-working factory, where, as I think, you have to come to work a shift or two and go home. The permanent workers of Leviathan.
I can't say that I often visit St. Petersburg …
Mostly in Vsevolozhsk – I have an equestrian drama theater in a village near the city. But, of course, in St. Petersburg I love the center, Vasilyevsky Island and, in general, all this Neva and canals – a separate poetry all year round.
I can't say that I talked about it with director Bodrov, but I think that St. Petersburg is very important for the Breathe Free story. It brings out the depth of the film in its own way. In general, St. Petersburg schizophrenics and deeply torn natures are a very typical fate for St. Petersburg. The history of the city being in the swamps, that before the construction there were various shamanic temples and rather powerful places, probably plays a role – it leaves an imprint on the city, its atmosphere, mysticism, the cultural cross-section that is born here. The city dictates deep human research.
Working with Sergei Bodrov on the film "Breathe Freely" …
At the first moment, we all fall under the charm of a person, especially knowing his background, which resonates and is reflected in us. Of course, we automatically fall under some kind of charm. And then work, there is no longer up to charm. Sergei Vladimirovich and I scrupulously analyzed the essence of the problems of history using his example – life experience, which is considerable. And any dialogue with him is a kind of immersion.
What is Breathe Free for me? About a very subtle contact with the world, which happens so emotionally in some people that it grows into an insoluble catastrophe, despite the fact that in fact one could breathe freely and avoid all this, but life is like that.
I wish Moscow and Muscovites…
One thing can and should be wished not only by Moscow, but by the whole people – now it is impossible to separate from each other at all: to remain human and not lose face. The only thing we can do is not stop being human.
A photo: Kristina Ivanova/wikipedia.org