Celebrated brightly and extremely calmly.
Early in the morning, all kinds of city services and doctors began broadcasting warnings that it was dangerous to swim in fountains – many infections can be picked up in the water, a sharp temperature drop can cause spasms and respiratory arrest, etc. In general, they tried to keep the triumphant paratroopers from doing anything their main tradition. Naturally, without success.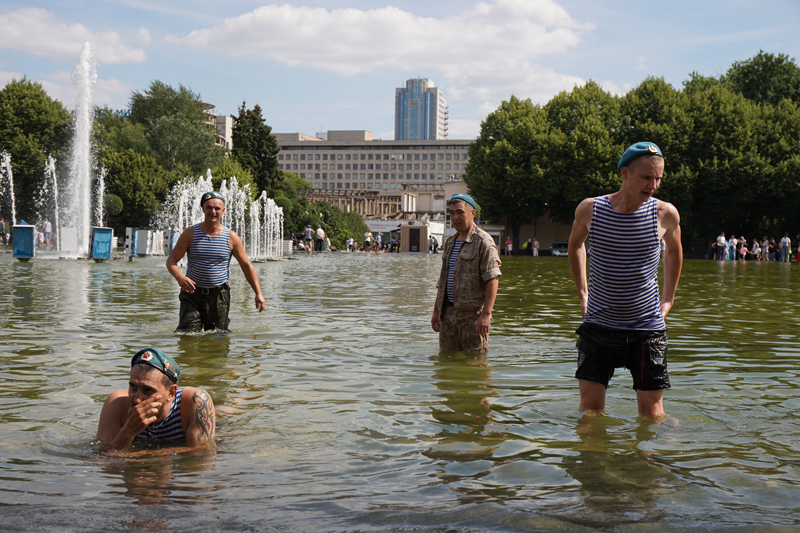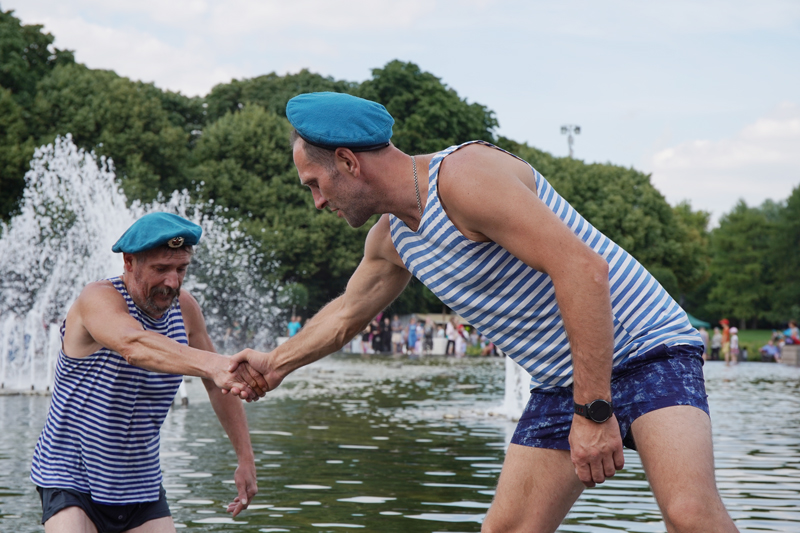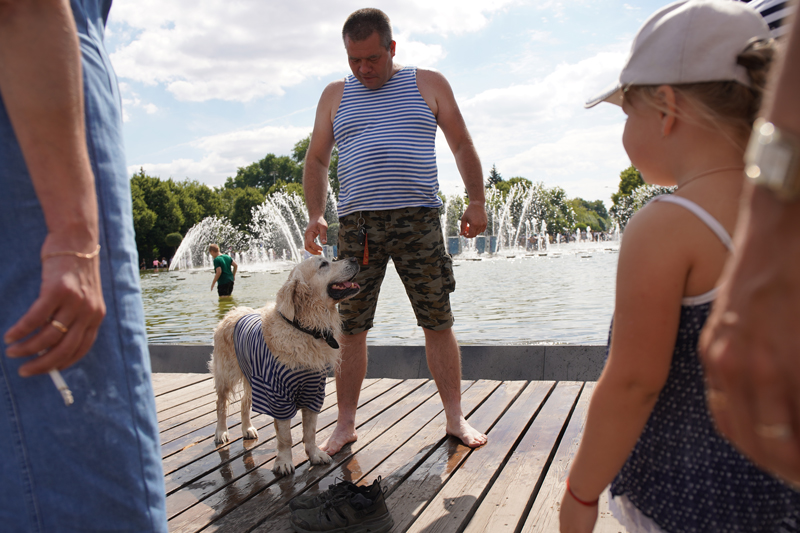 Gorky Park has traditionally become the main attraction for the Airborne Forces, the entrance to which was prudently decorated with flags in the colors of vests. Many celebrants succumbed to the temptation to take a dip in the fountain (and even their pets – an adorable golden retriever in a vest was spotted in the water), but there were also more decent entertainment.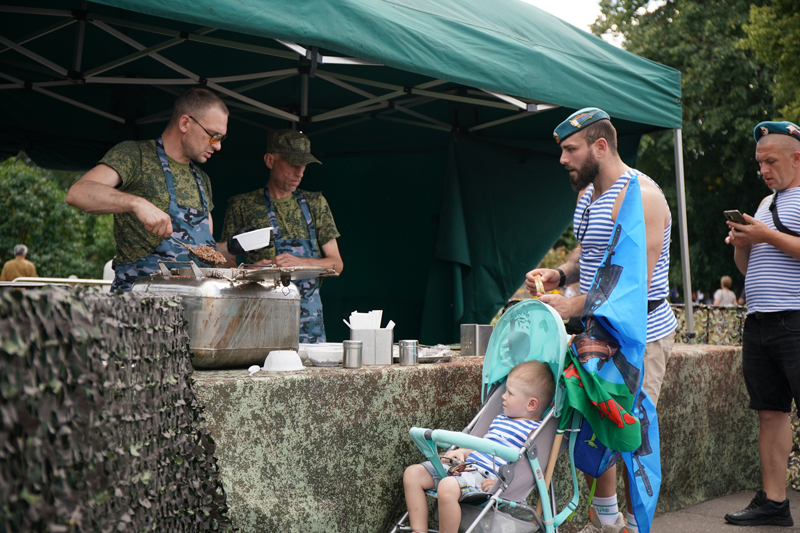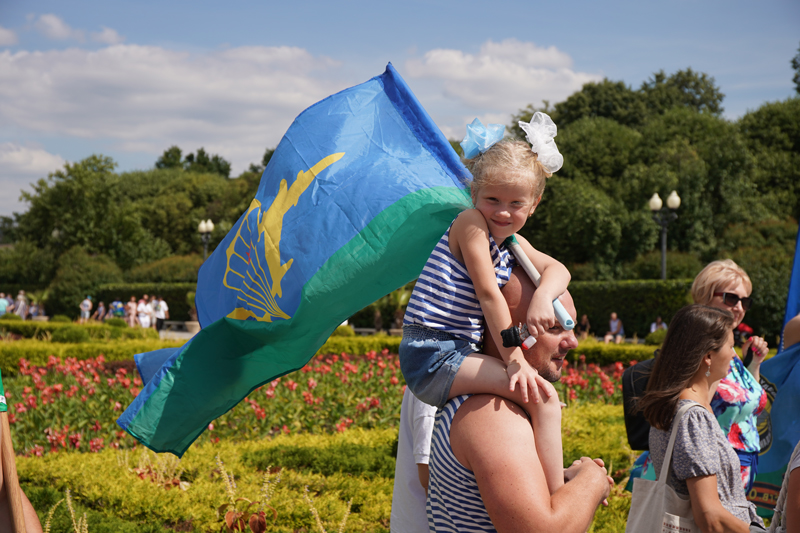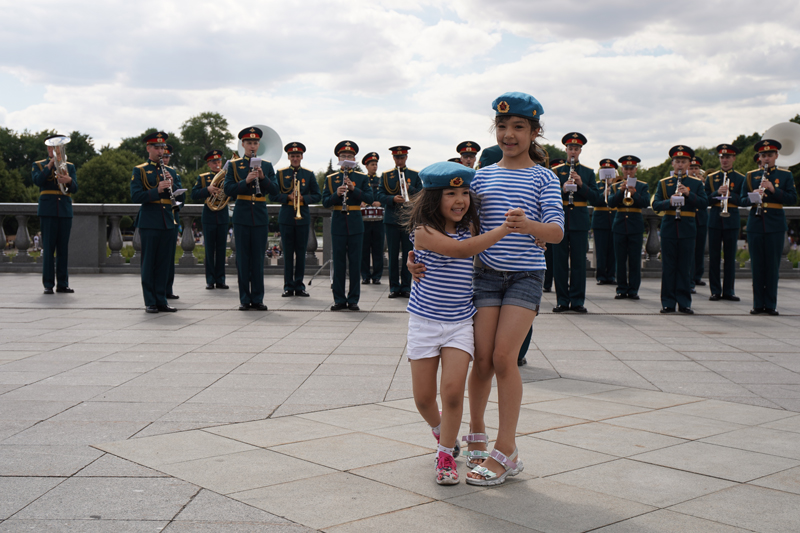 A military band played on the square in front of the entrance, a field kitchen worked in the park, and paratroopers with their wives arranged an impromptu dance floor.
Photo: Denis Lipa
Subscribe: