City


, 1 min. for reading
The Tretyakov Gallery will show 200 works by Repin, Chagall, Serov and Kandinsky restored over 10 years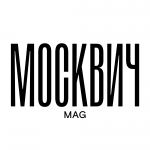 The Department of Scientific Restoration of Graphics of the 18th — early 20th century at the Tretyakov Gallery reports on its work over the past 10 years.
At the exhibition "Masters of Renaissance. Restoration of Graphics 2010-2022" will show 200 works by Karl Bryullov, Orest Kiprensky, Ilya Repin, Nikolai Ge, Valentin Serov, Alexander Benois, Zinaida Serebryakova, Marc Chagall, Wassily Kandinsky, Natalia Goncharova, Mikhail Larionov and many other artists.
At the exhibition, you can see all types of graphics: pastel, watercolor, pencil, charcoal, sanguine and printing techniques. Some works, the restoration of which required special efforts and the joint work of all museum professionals, were collected in a special section. But in general, the restorers prepared materials for the entire exhibition commenting on the process of their work.
The exhibition will be held from May 27 to November 13, 2022 in the old Tretyakov Gallery – in Lavrushinsky Lane.
Photo: "The Abduction of Europe", painting by Valentin Serov/tretyakovgallery.ru
Subscribe: