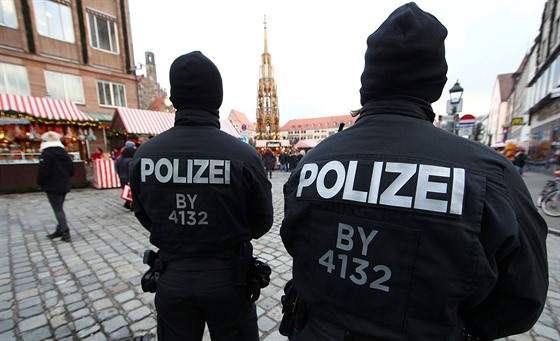 German police.
| photo: Reuters

According to Reuters, investigators are now investigating whether the facility was targeted at a Russian agency. According to the latest information, the device was incendiary but did not ignite. It was written today by the DPA agency with reference to the police.
The RBB radio and television station wrote that the "suspicious construction with a bottle" was discovered by police in the skylight of a building in the Steglitz district on Friday afternoon, which lies southwest of the center of the German capital. "We can't say yet if it was dangerous or not, or if someone dared to make a disgusting joke," a police spokesman said.
RIA Novosti described the found object as a canister wrapped in wires. She also stated that her correspondents lived in the house.
Another Russian agency, TASS, again interpreted the Russian Foreign Ministry's request that Germany take immediate measures to protect Russian journalists and their families.