In buses, trolleybuses and electric trains, guys with skateboards in their hands are increasingly found. They carefully, trying not to offend anyone, are carrying their brand new and battered boards.
And then, getting out of public transport and barely stepping on the smooth surface of the asphalt, they literally jump on them on the go and quickly head to the skate spots. There you can practice, work out new moves and tricks, and just have plenty of fun for such a short warm season in Moscow.
In the capital, there are places for skiing in almost every district; when arranging parks, they always allocate space for a specialized area. But this does not mean that skateboarders are limited to a local spot. On the contrary, they move around the city to try out different levels of complexity of figures, sizes and types of surfaces.
Mobile operator Tele2 studied the activity of Muscovites on skate spots and named the most popular of them. In the study, Tele2 evaluated sites by the number of subscribers-visitors and the volume of downloaded traffic. This method was chosen due to the fact that skateboarders are considered active consumers of digital content. important to them music, watching and sharing videos, and, of course, social networking.
Analysts of the mobile operator studied eight skate sites in Moscow from April 24 to May 10. Among them – Ferma in Perovo, park them. Luzhkov (former Sadovniki), a plaza on Krasnaya Presnya, a plaza on Babushkinskaya, a spot in Sokolniki, a spot in the Lianozovsky Park of Culture and Leisure, a spot under the Crimean flyover and a site in Troparevo-Nikulino. In general, compared to the same period last year, the number of skateboarders on the sites increased by 8%.
The spot in Lianozovsky Park became the most popular in terms of the number of visits. This is one of the largest venues in Moscow. A concrete plaza with many specially placed street figures allows you to perform tricks continuously. It has everything for the happiness of a skateboarder, from a two-level bowl and a concrete mini-ramp to steamy street plazas at the far frontiers. At this spot, people ride not only on boards, but also on scooters and BMX bikes.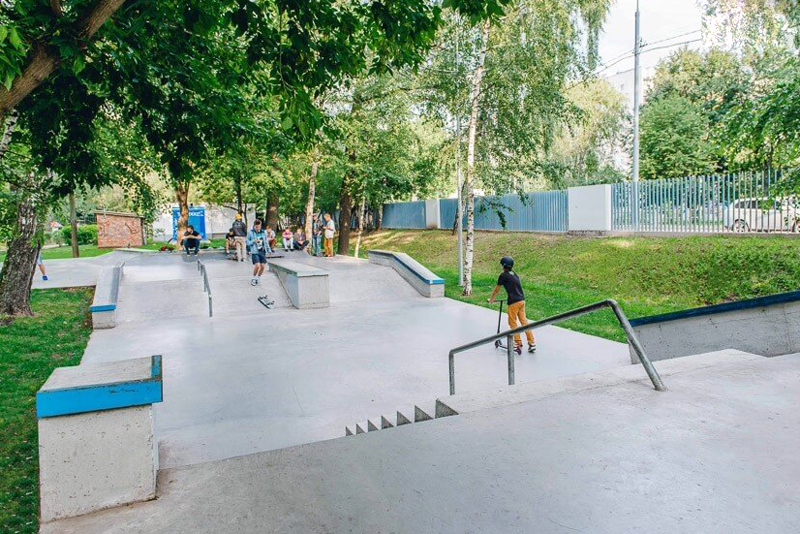 The second and third places are taken by the Plaza on Babushkinskaya and the spot in Troparevo-Nikulino, respectively. Plaza, which during the specified period was visited by 19% of the total number of subscribers, often advised to beginners, there are simple figures and a lot of space for comfortable learning of grinds and slides. You can also just ride in circles on both skateboards and scooters. Experienced guys come to Troparevo-Nikulino to try themselves on more complex figures. Although those who first got on the board are also welcome here. The basic ramp suits everyone.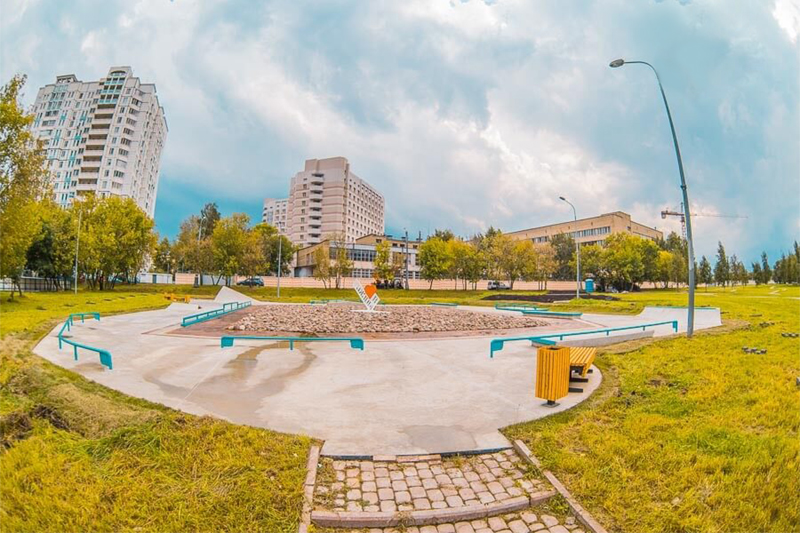 The Ferma site in Perovo, according to Tele2, took fourth place. People from all over the city come to one of the largest venues in Moscow. Appreciated for the size of the plaza – you can drive around it in circles, for a variety of unique figures – they are suitable for athletes of all levels. Large contests (skateboarding competitions) and even music festivals are held here. The first major Street Session competition was held in 2013, when the site had just opened. Three years later, Ferma hosted X-Games, a large-scale extreme skateboarding competition with more than 500 participants. Since then, regular competitions have attracted more and more athletes.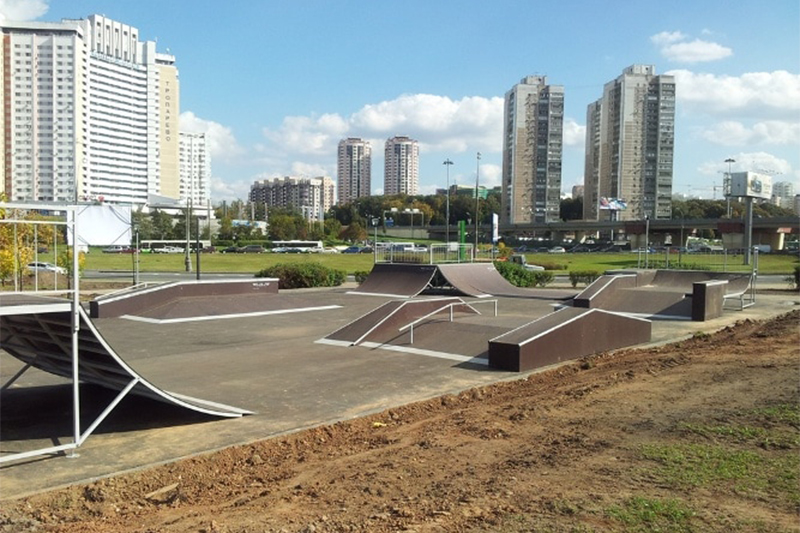 In fifth place is the spot under the Crimean flyover. It is also called "The Bridge". Convenient because you can ride there in rainy weather. In addition, skateboarders just like to gather under the overpass. This is clear from how actively they exchange messages on social networks and watch videos on streaming services. The volume of downloaded traffic on this spot increased by 29% compared to last year. The number of people gathering at this site has also grown. This year it was visited by 27% more than in the same period of 2021.
By the way, the largest increase in the number of visitors was in Sokolniki. Although this site was not included in the top five most visited, it would be wrong not to note that this year there were 51% more people here than in the past.
Photo: shutterstock.ru, fk-ramps.ru, skpark.ru