City


, 1 minute. for reading
The result of the inspection: in the restaurant Morgenstern * "Kaif and dot" the prosecutor's office found "gross violations"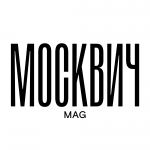 Recently, rapper Morgenstern's establishment was renamed in the wake of the hype: it was Kaif Provenance, and it became "Kaif and that's it."
But the policemen are not at all embarrassed by all these transformations – they remember whose name the restaurant is associated with. Last night, the High and the Point on Bolshaya Dmitrovka was raided again with an inspection, during which "gross violations" were revealed. Police officers, representatives of the prosecutor's office, the Ministry of Emergency Situations and Rospotrebnadzor immediately arrived there.
According to a RIA Novosti source, there was no second emergency exit in the restaurant and fire alarm sensors were sealed. "The gross violations of fire safety requirements committed pose a threat to the life and health of visitors to the establishment," — quotes RBC representatives of the prosecutor's office.
The check, by the way, was carried out at the request of the director of the Safe Internet League, Ekaterina Mizulina – the basis was again "numerous appeals". She said that, judging by messages on social networks and letters from citizens, in the Kaif and Tochka restaurant, even "drug sales are possible." However, according to the results of the check, nothing is reported about this.
Nearly 1,000 bottles of alcohol were seized from the Kaif Provenance restaurant in the spring because it was sold without a license, according to the Department of Trade and Services. The establishment was fined 1 million rubles.
___________________________________
*Included by the Ministry of Justice in the list of foreign agents.
Photo: social networks
Subscribe: