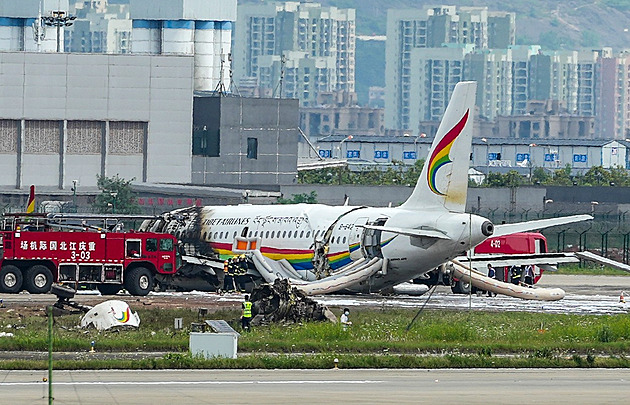 The Tibet Airlines plane took off from the runway during takeoff and began to burn. (May 12, 2022)
| photo: Profimedia.cz

There were 113 passengers on board the plane during takeoff. According to Reuters, everyone and the crew managed to evacuate from the plane. The airline later said in a statement that there were no deaths. Passengers with minor injuries were taken to the local hospital for examination.
According to some images from the crash site, the engine and transmission crashed. The pilots aborted the takeoff in accordance with the procedures immediately afterwards. However, the plane deviated from the runway and began to burn. Investigators rushed to the scene immediately, the aviation regulator added.
The international airport announced that the plane started burning at 8:09 local time. The machine was headed to the Tibetan capital, Lhasa.