City


, 1 minute. for reading
The Ozon warehouse in Novaya Riga has been extinguished for a whole day – look what is left of it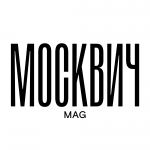 The Ozon warehouse caught fire yesterday around 12.30 am – it turns out that it has been extinguished for more than a day. open burning eliminated only today at six in the morning, emergency services are still working on the spot.
The warehouse occupied an area of ​​100 thousand square meters. m, burned to the ground more than half – 55 thousand square meters. m, write "News". Insurers appreciated a loss of 6 billion rubles for the building and another 11 billion for the goods located there (writethat the warehouse was literally filled to capacity with them). The company said that they would deal with the amount of damage later, and the main task is the safety of employees.
The only major version of the fire is still arson (initially it was reported that there was a short circuit). Versions of a malfunction of electrical equipment and non-compliance with safety precautions during welding are also considered.
13 people were injured in the fire. One, according to the Center for Disaster Medicine, died, but this has not yet been officially confirmed by the Ministry of Emergency Situations. The fate of two more people is unknown. The fire alarm helped to avoid big casualties. investigative committee aroused criminal case (providing services that do not meet security requirements).
Putting out the fire was difficult. Both fire engines and helicopters tried to put out the fire. More than 100 tons of water were dropped from the air. Source "Izvestia" informedthat there was not enough water to extinguish – the Ministry of Emergency Situations helicopter had to replenish the nearest reservoir, from where fire engines then took water. In total, 40 units of equipment and more than 150 people were employed in extinguishing the gift.
Ozon promises to pay all compensations by the end of September.
Photo and video: vk.com/Moscow rescuers (GoChSiPB Department), t.me/moscownewsagency
Subscribe: