Google's operating system pushes the boundaries of its popularity. One billion new Android devices have been activated in the last year, bringing the total to over three billion. Although Android is still the prerogative of primarily mobile phones, we find it more and more often in watches, televisions, cars and other devices. With the new version, already the thirteenth version, Google is trying not only to improve the available devices, but also to interconnect them.
Android 13 is already in beta for developers, but authors are still adding new features. In addition to the already announced extended personalization of the phone using the color themes of the system and system applications, even improved phone security is coming to the fore.
Google is also working with mobile operators to introduce a new Rich Communications Services (RCS) text messaging standard that will allow you to send high-resolution photos, track delivery status, or write messages via Wi-Fi. Group chats will also experience end-to-end encryption, which was previously limited to text messages between two users.
Google Wallet, Google's digital wallet, will have new features. In addition to payment cards, tickets, loyalty cards or student ID cards will be uploaded to Google Wallet. Google Wallet will also be available for the Wear OS watch system.
At the end of this year, the more fundamental news in Google Wallet will first concern the United States, where it will even be possible to upload an identity card or driver's license, as well as cards with access to hotel hotels or offices. In addition, Google Wallet will be closely linked to other services. For example, maps from Google can now show you how much money you have left in your carrier account when searching for transit links.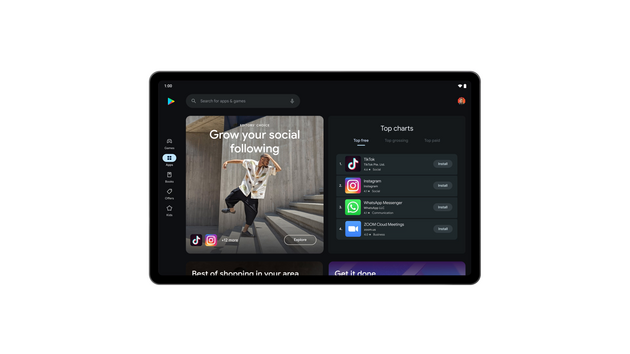 News from Google I / O 2022
Google will also focus on emergency alerts, such as in the event of an impending earthquake. These are currently available in 25 different countries around the world. In addition, Google is extending the exact location of your device to other countries if, for example, you call an emergency service.
Other changes concern watches and tablets. There was a further improved voice assistant in the smart watch with the new Wear OS system, which, by the way, also went to the Samsung watch for the first time. All current Galaxy Watch4 models will receive it soon. In addition, optimized services such as Spotify, Adidas Running, Line, KakaoTalk, SoundCloud or Deezer will appear in the smart watch.
Android 13 will be better adapted for large screen tablets. For example, working with multiple active applications at once is improved. The interfaces of popular applications such as Google Translate, Gmail, Google TV, YouTube Music, Google Maps, Messages and more will be optimized for the big screen. Google is also working to optimize other popular third-party applications, such as TikTok, Zoom, or Facebook.
Different Android devices will get better connections. For example, if you watch a movie on your mobile phone from work, you'll be able to continue watching exactly where you left off on your Chromecast when you get home. It will now be easier to switch the audio output between connected devices. For example, you will be able to copy text (or even an image) on one device and have quick access to it on another.