City


, 1 min. for reading
The largest wooden temple in the European part of Russia will be built from a three-hundred-year-old cedar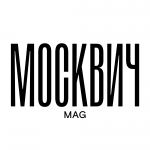 A couple of years ago it was accepted decision to build a huge church on Tikhoretsky Boulevard in honor of the Apostles Peter and Paul. However, only recently the ceremony of laying the first stone in its foundation took place. And now there were disclosed some details of the upcoming construction.
Firstly, it will be designed for 750 parishioners (for comparison, the Cathedral of Christ the Savior can accommodate 10,000 people). Secondly, it will be built not just from Siberian cedar, but from 300-year-old Siberian cedar. It is difficult to say how many centuries-old trees must be cut down to build a building 40 meters high. But at the same time, the temple is called "environmentally friendly."
In addition, approximate dates of construction were named – this year they should have time to build the main frame of the building, and next year to do finishing work, after which the temple will be opened.
Subscribe: