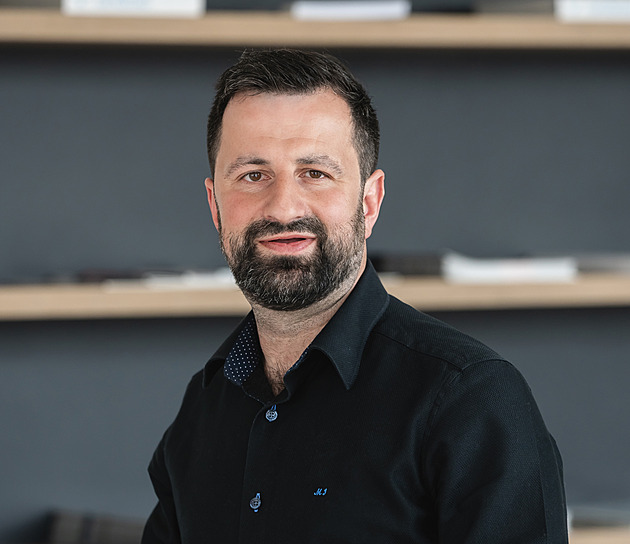 According to expert estimates, how many Ukrainian refugees are now looking for work in the Czech Republic?
I can't tell you the exact numbers, they don't even have employment offices. 320,000 refugees from Ukraine are officially registered in the Czech Republic, of which 180,000 are of working age 18-65. Two thousand refugees are currently looking for work through Randstad. Most refugees are sent directly to employment offices by volunteers and refugee centers.
What do they have to do to be able to apply for a job at all?
The applicant from Ukraine must either have a work permit or a toleration visa. Upon arrival in the country, he registers with the Aliens Police and the Asylum and Migration Policy Department, where he obtains a visa waiver, and can enter the labor market.
In terms of skills and experience, employers place the same demands on Ukrainians as on Czechs. The only difference is that the refugees gradually began to abandon the condition of speaking Czech. More and more companies have an interpreter at their disposal, or they provide Czech language courses. The vast majority of newcomers do not speak Czech, but are able to learn the language within a few months.
Currently, our unemployment rate is 3.3%. However, some Czechs are concerned that the influx of Ukrainians may lead to layoffs, because refugees are cheaper labor for companies than Czechs. Are these concerns in place?
Definitely not. Firstly, because the number of vacancies on the market is higher than the number of applicants. Secondly, Ukrainians are not cheaper labor, on the contrary, sometimes even more expensive precisely because of the necessary language courses and translators provided by employers. In some cases, they even contribute to their housing. And the salaries get the same.
However, due to the wave of refugees, the pressure to increase the price of labor may subside. However, this can have a positive effect on our economy, as wage increases threaten to overheat the market and increase inflation even more. Falling unemployment and rising wages are pushing up inflation – companies are starting to overpay employees. At the same time, traders and services see that people have money and are more expensive.
Although unemployment in the Czech Republic is declining, youth and graduates have a higher unemployment rate (4.5%). But there are a lot of young people among the refugees, can't this lead to a deepening problem?
4.5 percent is a healthy level of unemployment. In addition, unemployment is always higher among young people, and some take a break during this period of life, for example for further education or travel.
The Czechia is still a country with a large supply of vacancies. According to your experience, what job opportunities are Czechs not interested in?
Czechs are generally not interested in physically strenuous, poorly paid work and jobs at shift intervals, which are not particularly suitable for women caring for the household and family.
And these are exactly the positions where there is great employability of Ukrainians. Among the refugees are 50,000 men of working age who can take on physically demanding work, for example in construction. Or they will welcome a shift operation that is better valued.
What is the most common reason why companies fail to fill vacancies with Czech workers?
It is primarily low unemployment. The unemployment rate below 4% is basically zero, because these remaining unemployed do not want or cannot work. In such situations, companies only recruit employees by pulling in from other companies, which in the long run can lead to market overheating and crisis.
Martin Jánský
He graduated from the Faculty of Economics of the Technical University in Liberec, majoring in business economics and management.
He has been working in the field of human resources since 2004. He has held several top positions within the world's largest recruitment agencies.
Since 2020, he has been the director of the agency employment division of the Czech branch of Randstad, the largest global provider of personnel services in the world.
He continues his education in the form of distance learning at one of the leading European business schools TIAS, which operates at the University of Tilburg in the Netherlands.
Another factor why employers may not be able to fill positions is systematic problems – for example, available candidates are not adequately educated or are from another region.
What job positions are currently available for Ukrainian refugees?
Both qualified positions and positions in construction or production are available for refugees.
They are also gaining ground in the automotive industry, although there are gaps in logistics and parts and materials for production are missing due to the situation in Ukraine or the covid in China. However, not everyone affected the same, some companies are actively looking for alternative solutions. For example, Škoda Auto transported Ukrainian parts manufacturers from Ukraine to the Czech Republic. When this situation calms down, they will gain even more in the automotive industry. And this also applies in general. Unemployment will not start to rise, on the contrary.
As far as healthcare is concerned, not much has changed since the beginning of the war. The Ukrainian paramedic must pass a professional exam and also in Czech – but this condition may change over time. Today, Ukrainian health professionals often take care of Ukrainian patients, but the possibilities in this regard are very limited.
Are there high-skilled positions among the offers for refugees? Have you managed to mediate such job opportunities?
In terms of qualified positions, we offer the most positions in the administration, such as Business account specialist, HR data management specialist or, for example, positions in shared service centers. We also have posts that do not require knowledge of the Czech language if the candidate speaks English. However, many candidates do not apply for this type of position.
There are also managerial positions or positions focused on process engineering, where even Ukrainian is enough. Many companies already employ or plan to recruit refugees, so it is crucial to have Ukrainians in these positions to facilitate communication.
Many Ukrainian women came to us with their children, what job are they willing to accept?
Any that will allow them to care for the children. For this reason, some Ukrainians, like the Czechs, do not want to switch. In some companies, however, women have the opportunity to take turns and look after each other's children. In addition, the state is trying to offer mechanisms to take care of children. For example, by integrating them into the school staff.
How many refugees in certain job positions can they earn with us?
The more Czechs earn, the more Ukrainians earn in the same positions. Mafia agencies are abusing the conflict in Ukraine, but fortunately this approach does not work. However, it is true that the salary of some Ukrainians unfortunately does not correspond to their education and qualifications, as they do not speak the language.
Does it happen that some companies are not satisfied with their work and terminate their employment contract?
It happens to the same extent as Czech workers. In addition, refugees often have higher work ethic and greater motivation to keep their jobs and perform well. In general, employers are satisfied with them.
Our market has long struggled with a shortage of workers, as confirmed, there are hundreds of job opportunities for Ukrainians in the regions. In your opinion, will the influx of Ukrainians benefit the Czech economy? How do you perceive it?
It will definitely benefit. Although this is a significant cost that the state did not anticipate, from the point of view of the labor market, the influx of Ukrainians has a positive effect, as it reduces pressure on the price of labor and thus allows employers to hire new workers and expand production. Which will cause GDP growth. Initial investments and complications will therefore pay off not only for employers but also for the Czech economy.