City


, 1 minute. for reading
The fire inspector who was checking the safety of the hostel that burned down on Friday was detained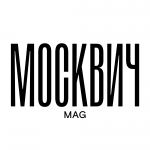 The employee of the Ministry of Emergency Situations is accused of negligence. Recall that on the night of July 28-29 in a hostel that worked in a residential building on Alma-Ata Street, died eight people. Although the establishment operated on the ground floor, people were trapped because of the bars on the windows.
On the same day, a criminal case was opened under the article "Performing work or providing services that do not meet safety requirements, resulting in the death of two or more persons through negligence," and on Saturday the court arrested the suspects – Rauf and Eleonora Mironov, the founder and general director of the hostel.
But it turned out that this story would not end with one criminal case and two suspects. Today was detained inspector Roman Sabelnikov, who previously checked the fire safety of the hostel. Investigators believe that he did not notice all the violations, but for those that he discovered, he allocated too much time for elimination.
The press service of the Presnensky District Court said that they had received a petition to select a measure of restraint against Roman Sabelnikov – the investigation is asking to take him under arrest. He was charged with committing a crime under Part 3 of Art. 293 of the Criminal Code of the Russian Federation ("negligence resulting in the death of two or more persons"). The maximum punishment for it is 7 years in prison.
Photo: sledcom.ru
Subscribe: