City


, 1 minute. for reading
The Embassy of the Netherlands in Moscow banned the cheese festival from using the names "Gouda" and "Edam"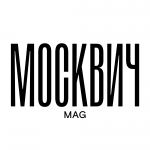 In the festival "Cheese. Feast. Mir", which will take place next weekend in the Istra district, will be attended by 320 farmers.
About the prohibition to use the names "Gouda", "Maasdam" and "Edam" told the organizers of the festival. According to them, the protest was expressed by the Dutch embassy in Moscow.
Cheese maker Oleg Sirota (the festival will be held on the territory of his enterprise) commented it's like this: "I officially declare that Russian farmers spun the opinion of the Dutch embassy on a cheese mixer, just as we spun all their sanctions on the Kirovets tractor shaft. If the Dutch are dissatisfied with something, let them file it with the Istra District Court."
Foreign Ministry spokeswoman Maria Zakharova also reacted to what was happening – in her usual style. "Do not be offended by the Dutch embassy, ​​- urged she is. – They recently banned themselves from using the name "Holland" in relation to their state. What for? To "change the image of the country" and "redistribute the tourist flow".
And Sirota added that Russian cheese has already proven that it is "superior in quality" to Dutch cheese.
Subscribe: