City


, 1 min. for reading
The crowd came to the Latvian embassy to lay flowers at the spontaneous memorial to the soldiers-liberators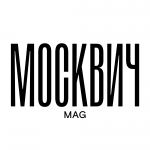 All week in Latvia they are discussing the demolition of the monument to the liberators of Riga. Yesterday the Latvian Seimas in fact allowed to dismantle the monument, supporting the bill, which provides for the termination of the agreement with Russia on the protection of memorial structures.
A crowd has gathered at the Latvian Embassy in Moscow, which is located on Chaplygina Street near the Chistye Prudy metro station. A spontaneous memorial was organized there – a banner was stretched out in front of the entrance with the image of a monument that could be demolished in Riga. There was a long queue for the laying of flowers. It is not known who organized the rally: it is unlikely that Muscovites in the middle of the working day all at once rushed to the usually deserted Chaplygin Street to express disagreement with the position of the Latvian authorities.
The idea with flowers is understandable – in the same way, the inhabitants of Riga laid flowers on May 9 at the monument to the liberators in Latvia. True, the next day a video appeared of how they were removed by a bulldozer. But even after that, the residents of Riga, who disagreed with this decision, continued to bring flowers to the memorial. Yesterday Valentina Matvienko named the bulldozer is a symbol of European democracy – this is how the speaker of the Federation Council commented on what is happening in Latvia.
Recently, the Embassy of Poland doused red paint. It was also a reaction to the events that took place on May 9th. Then the Russian Ambassador to Poland, Sergei Andreev, was doused with paint in Warsaw when he came to the memorial cemetery of Soviet soldiers to lay flowers.
Photo and video: t.me/mosnow
Subscribe: