City


, 1 minute. for reading
The court sentenced State Duma deputy Vadim Belousov to 10 years in prison for a bribe of 3 billion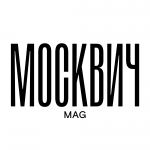 It is said to be the largest bribe in Russian history. In any case, fixed.
The Moscow City Court today passed a sentence on State Duma deputy Vadim Belousov. The parliamentarian was given 10 years in a strict regime colony and ordered to pay another half a billion rubles.
"The defendant was under house arrest and did not appear at today's meeting. Interestingly, the judge demands to take him into custody in the courtroom, " writes "112".
To be precise, the amount of the bribe data investigation amounted to 3.25 billion rubles. From 2010 to 2014, Belousov, together with the governor of the Chelyabinsk region Mikhail Yurevich and other persons, received it from a road construction holding. For money, the deputy and the governor helped to distribute state orders for the repair and construction of roads in favor of this very holding. Initially, the case was initiated against Yurevich, and then the case against Belousov also emerged from it.
The deputy does not admit guilt and believes that he was slandered. In 2018, he was already deprived of his parliamentary immunity, but he still remained an active member of parliament from A Just Russia. Yurevich is hiding abroad and put on the international wanted list.
In the fall, the State Duma plans to consider the issue of depriving Belousov of his mandate, writes "Kommersant".
Photo: Ura.ru/TASS
Subscribe: