Parcels are stored in a warehouse on Novorizhskoye Highway, which are delivered throughout the Moscow region.
Videos that are rapidly circulating on Telegram channels show thick black smoke billowing from the warehouse. The staff filming the video commented that they "didn't even have time to eat."
By data telegram channel Baza, more than 1 thousand people were evacuated, but four still cannot be found. The fire started about an hour ago, its area is about 20 thousand square meters. m, clarifies "112". Part of the roof of the warehouse has already collapsed, and pieces of charred foam are scattered around the area, writes shot.
At Ozon itself they say: "There was a fire in a separate block of the fulfillment center in New Riga, all employees were evacuated from the warehouse. Previously, no one was injured, the information is being specified. Firefighters are on the scene and ambulances are on duty."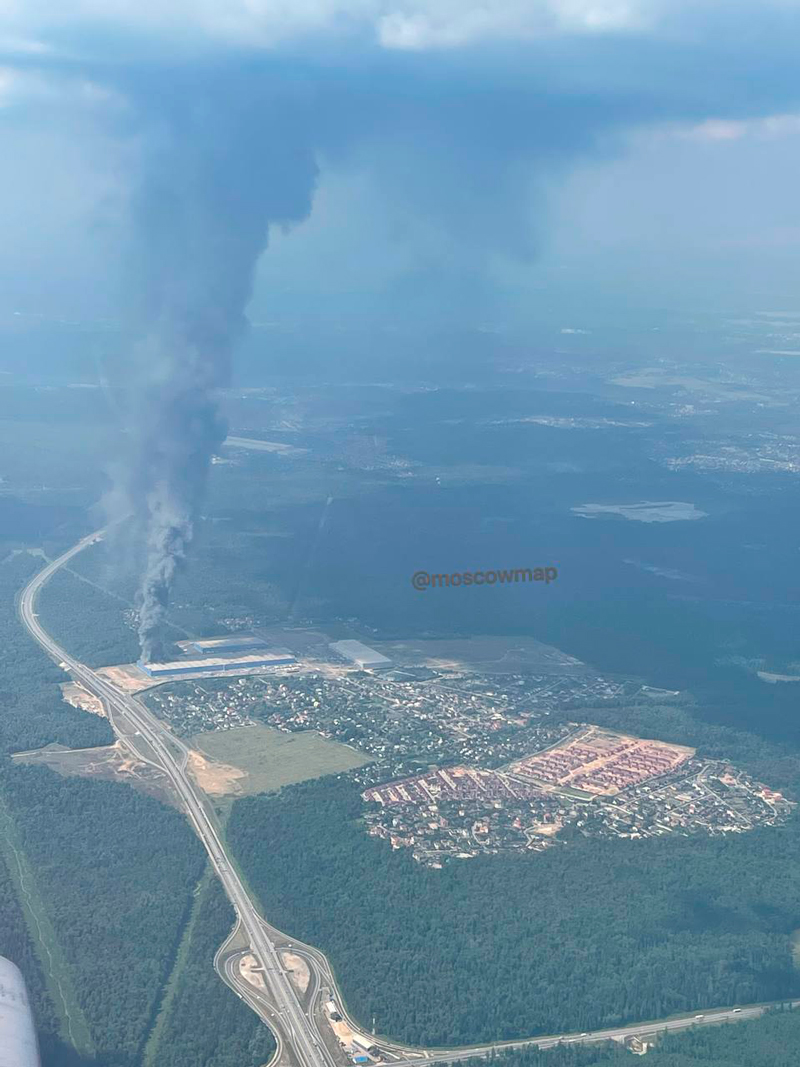 "The atmosphere around the burning Ozon warehouse is tense. Employees crowd around the building, not understanding where to go and what to do," writes agency "Moscow".
The fire is still being put out. Helicopters were sent to the scene. Its cause, according to preliminary information, was a short circuit.
Photo and video: t.me/M24, t.me/official_moscow, t.me/moscowmap