City


, 1 minute. for reading
The authorities finally decided that they would build a renovated house on the site of the famous Gorbushka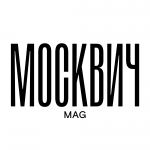 The market was destined for demolition – no one doubted that. The question was what kind of real estate will appear in its place.
Today, Stroykompleks announced that a house will be built here under the renovation program, which will have 250 apartments. "Now the house on Barclay Street is being designed, its commissioning is scheduled for 2025," He speaks head of the Moscow depstroy Rafik Zagrutdinov.
There is no exact architectural design yet, but it is clear that it will be a relatively low-rise high-rise building, which is being renovated all over Moscow. The house will be part of the quarter, which will appear on the site of the Western Port industrial zone in the Filevsky Park area. It is very unlikely that the entire territory will be given over for renovation, so we expect a lot of commercial housing here.
"Gorbushkin Dvor", of course, is no longer as legendary as the very "Gorbushka", where "everything was", but nevertheless its direct heir. Mayor Sobyanin approved the development here in 2020, but it has been known about the upcoming demolition of the market since at least 2017.
Photo: commons.wikimedia.org
Subscribe: