City


, 1 min. for reading
Summer terraces on the roofs of former single-screen cinemas will open today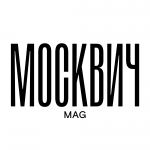 There are already ten Mesto Vstrechi district centers in Moscow, former one-screen cinemas built in the 1970s.
Seven of them are opening their rooftop terraces this weekend, May 14th and 15th. These are Angara on Chongarsky Boulevard, Budapest on Leskov Street, Vysota on Yunykh Lenintsev Street, Mars on Inzhenernaya, Neva on Belomorskaya, Dawn on Kosmodemyansky and Elbrus on Kavkazsky Boulevard. Later in June, two more terraces will open: "Sofia" on Sirenevy Boulevard and "Yantar" on Open Highway. (Judging by the mentioned centers, it remains without a terrace, but the "Meeting Place" of the "Sayans" in Novogireevo is already working.)
"The rooftops will host children's shows, sports tournaments for the whole family, art classes and much more. All these events will continue to take place regularly on each of the roofs throughout the warm season. In addition, neighbors will be able to come to evening DJ sets on Fridays, do yoga, attend sports training, creative workshops, theme parties, lectures and quizzes," the organizers say, specifying that the schedule of events is available on posters in regional centers and in mobile meeting point app.
You can sit or lie down on a sun lounger on the roof during the opening hours of the district centers themselves – from 10.00 to 22.00.
Total in list for renovation of more than 30 former single-screen cinemas. The rest promise to open by the end of 2023 – the beginning of 2024.
Photo: ADG group press service
Subscribe: