An exhibition of street art "Find Banksy" based on the works of one of the most mysterious street art artists has opened in Moscow.
Fashionable artists and bloggers gathered at the presentation of the exposition in Pavilion 21 at VDNKh, arranging a concept concert "Voice of Banksy" right among the exhibits. The party was opened by a young singer STOTSKY – his new track (listen to the video) is named either after the street art master, or by coincidence – Banksy.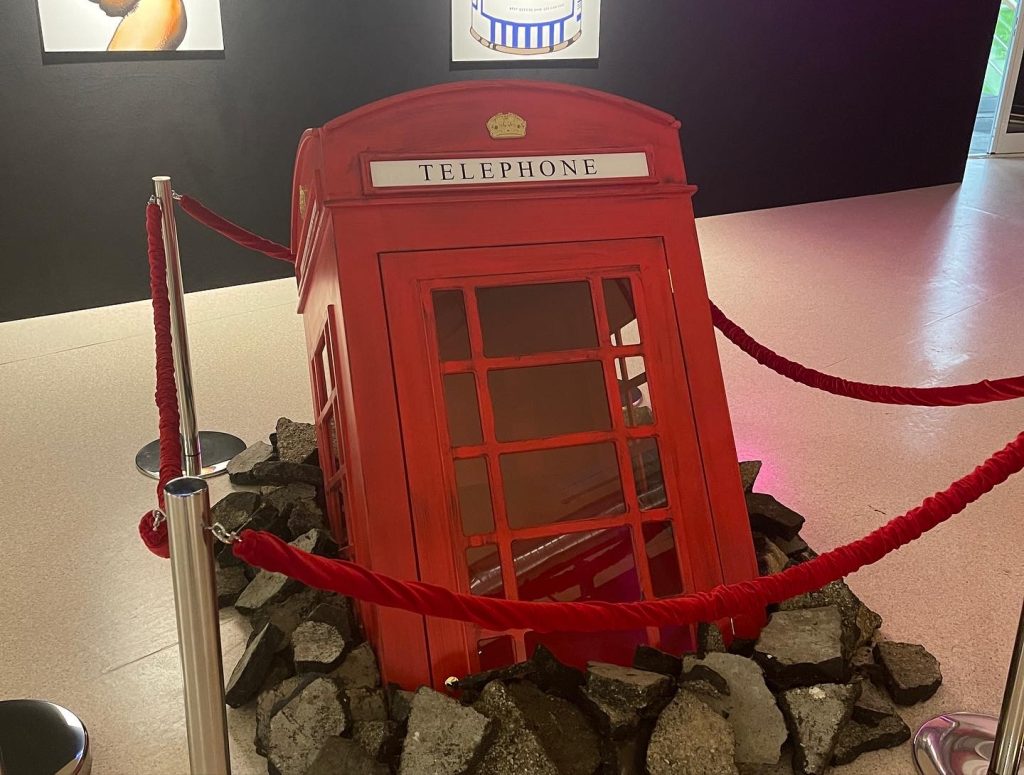 "Banksy"– the pseudonym of the world-famous English street artist, political activist and director, whose name remains unknown. The master of underground graffiti has been working since the 1990s. At first, he worked as an ordinary street writer, but over time, his drawings became larger, and hiding from the police became more and more difficult. Banksy's style is the embodiment of the opinion of a "rebellious" person in street art objects. It touches on topical and uncomfortable topics to which society prefers to "turn a blind eye". And the artist's favorite characters are rats, which, in his opinion, symbolize the "triumph of disadvantaged people."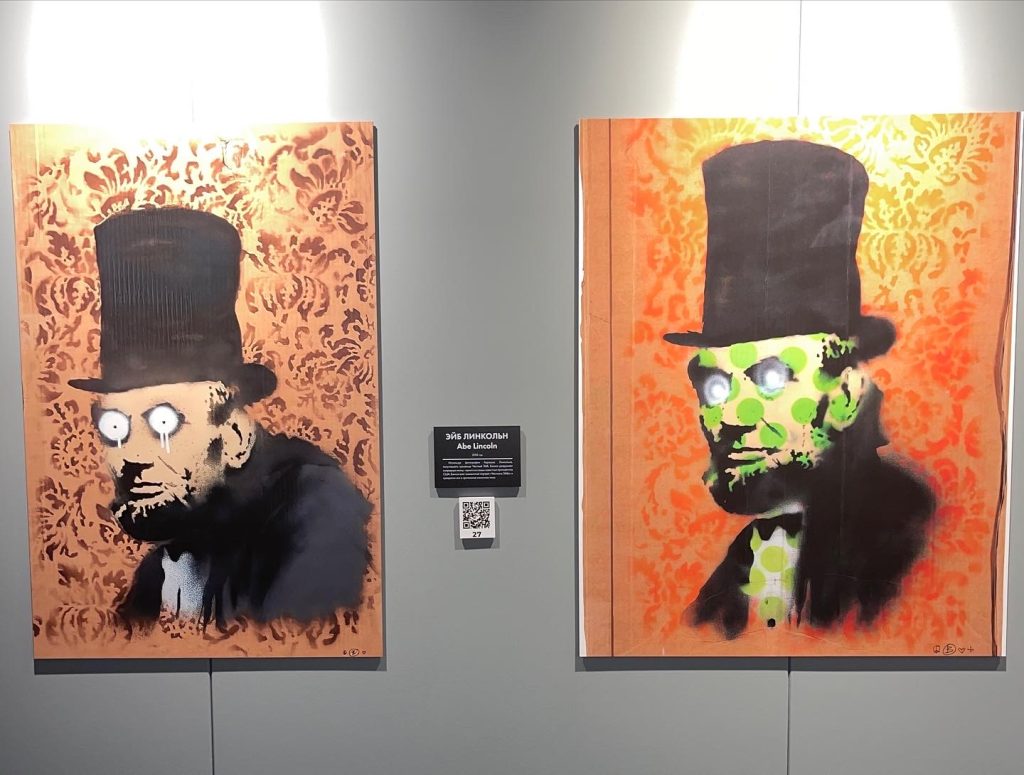 The host of NTV and the popular show "Mask", singer Vyacheslav Makarov, said that he was impressed at the exhibition:
"Death sitting on the scales symbolizes that we are all guests in this world. You need to remember this and appreciate every moment, communicate with those people with whom you like to communicate and protect yourself as much as possible from those things that do not bring you satisfaction. Because the clock is ticking, Makarov commented.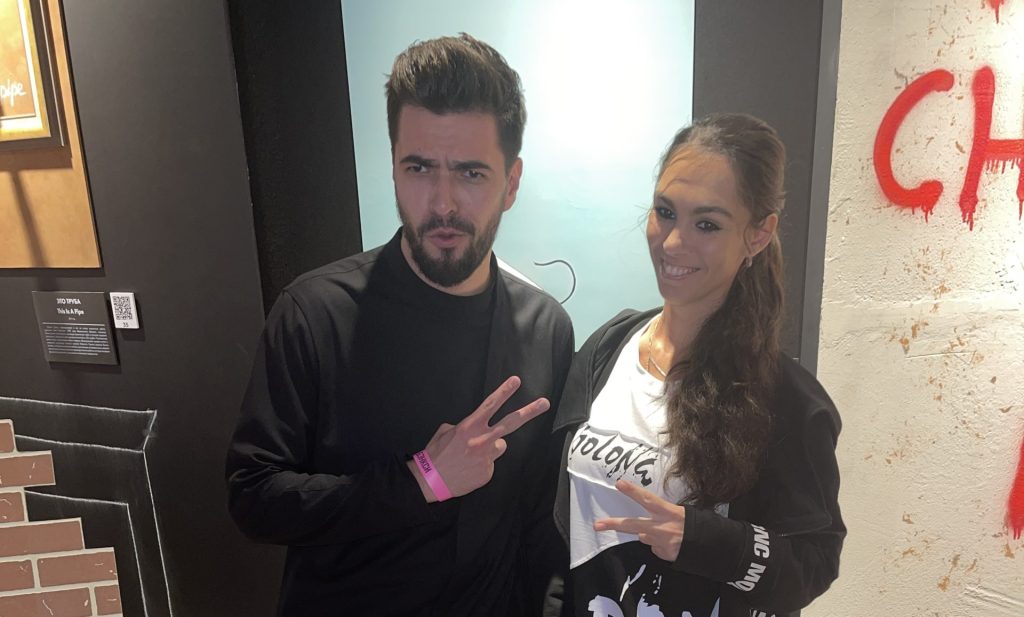 The presenter admitted that he likes to visit exhibitions and galleries, go to the theater and, in general, lead a cultural life. And if he himself were "Banksy", then his graffiti would be on the topic of psychology – about people who are trying to portray themselves as those who they are not.
Popular blogger Tatarka FM, Lilia Abramova, story that I heard many times about the work of Banksy, and came with great curiosity to look at the exhibition. And she herself, if she decided to do something in the style of street art, would paint a picture … with charcoal. The blogger admitted that she was always interested in artists on the Arbat who drew cartoons. And she herself, having graduated from the theater and art institute, often became a "model" for cartoonists.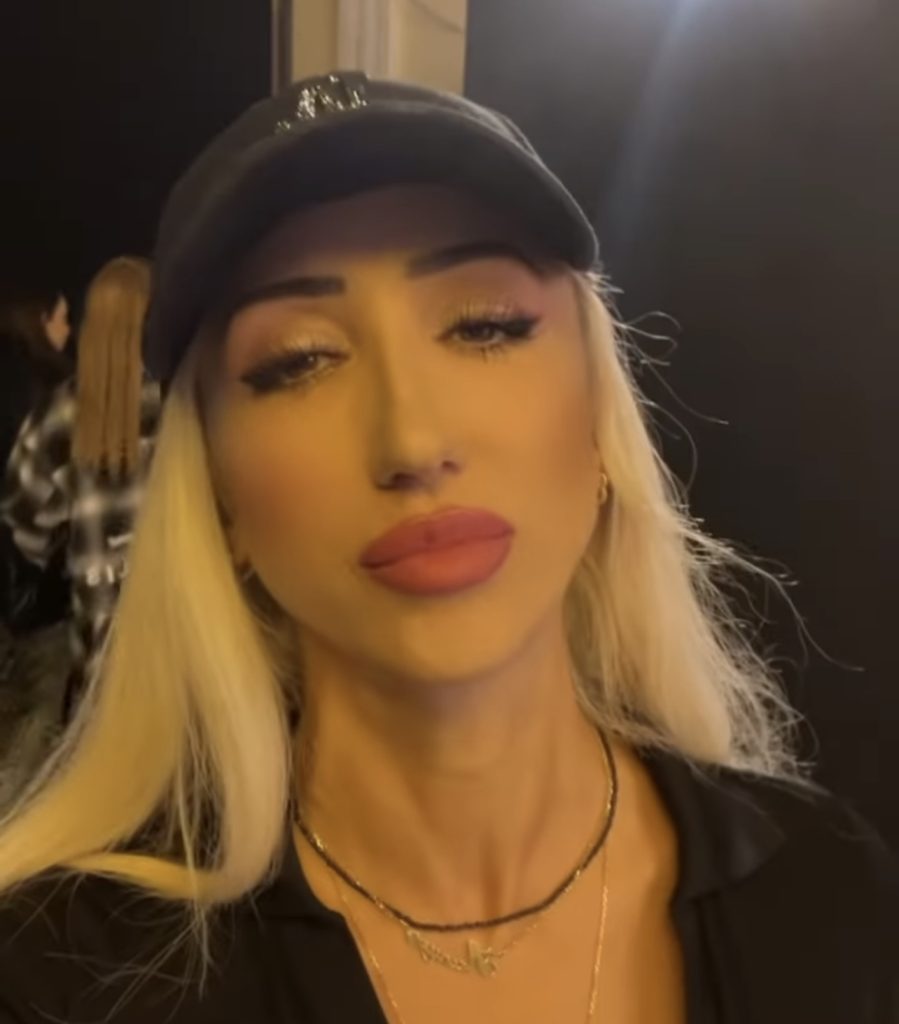 "I was adored by absolutely all the artists. And I was very proud of it." Lily admitted.
The guests of the evening admitted that the street art underground was conveyed so atmospherically that many felt like an art object themselves. Well, a vandal or a brilliant artist, this mysterious Banksy – you can look for the answer to this question yourself by coming to the "Find Banksy" exhibition at VDNKh.