City


, 1 min. for reading
Sibur bought a huge elite complex on Yakimanka and plans to equip its headquarters there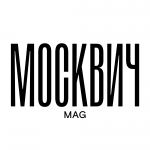 The multifunctional and, what is more interesting, the long-suffering complex "Negotiant" has finally found a new owner.
The building with an area of ​​more than 22 thousand square meters. m is located at the beginning of Bolshaya Yakimanka. The multi-storey complex looks more like a monument to the Luzhkov era, but it was put into operation only in 2014, although construction began, of course, much earlier. The building offers an excellent view from the Patriarchal Bridge, and the descent from it is organized just through this building.
"Negotiant" was originally conceived by the Corporation for the Development of Territories, which built it, as an elite apartment complex. Only not a single apartment was sold there, and in 2016 the owner of the building, CJSC Negociant, was declared bankrupt. The whole complex was then transferred to the mortgage creditor – Otkritie Bank, which soon set out to sell it.
The buyer could not be found for a long time, but now, how figured out Vedomosti, the building was acquired by the Sibur petrochemical holding. The deal was closed at the end of last year, the company said. Sources say that the holding intends to equip an office for its employees here.
How much the "Negotiant" cost the company is unknown. When it was just put up for auction a few years ago, they asked for 8.1 billion rubles. Since then, the price has dropped several times. The last auction with an initial cost of 4.92 billion rubles was held at the end of 2020, when there were no people willing to purchase the complex.
Photo: shutterstock.com
Subscribe: