City


, 1 minute. for reading
Sadovoye and TTK will become 25% freer after the launch of the Moscow High-Speed ​​Diameter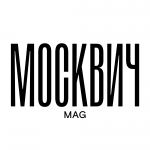 So, in any case, the authorities promise – there should be a benefit from a transit highway through half the city.
If you, like us, are confused in all these names, then we remind you: the Moscow High-Speed ​​Diameter is ex-chords connected into one traffic-free highway that runs from north to south, skirting the center of Moscow through the east. Recently it became known that for residents of the Moscow region, travel along the diameter will be free, while everyone else will have to pay for transit.
The advantages of this road for Muscovites do not end there, Rafik Zagrutdinov, head of the construction department, is sure. According to him words, the diameter will unload the three main Moscow rings – Sadovoye, TTK and MKAD. They will become freer by 20-25%, the mayor's office calculated.
The main section of the road, according to Mayor Sobyanin, will be completed this fall, and the last section – the southern one – next year. Then the diameter will be finally ready.
In addition, as the mayor's office assures, with the new route, the mileage of vehicles in the direction from south to northwest will be halved, and the diameter itself will improve transport links between 40 Moscow districts.
Photo: stroi.mos.ru
Subscribe: