City


, 1 minute. for reading
Policemen arrange constant checks on the oldest nudist beach in Moscow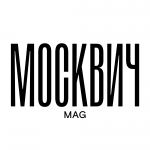 Although eyewitnesses claim that no one is taken away for nudity.
The nudist beach on the banks of the Moskva River in Serebryany Bor is one of the most famous in the city (not only among naturalists), since it has been operating for decades. Naturally, from time to time someone tries to close it (more precisely, just disperse everyone, since there has never been an official opening of the beach), but most of the time no one touches nudists in this place.
However, in July, messages vacationers themselves, the police began to raid with requests to get dressed. And those sunbathers who refused were frightened with fines. One of the visitors said: "This year, indeed, there are raids one after another, we constantly see both foot and mounted police. Young guys, as we understood from conversations, rarely have something against us personally, they have an order. But, as far as I understand, this is a story at the level of the district police department, hardly a city or even a federal initiative."
Then for some time the raids stopped, but this weekend the police were again seen on the beach. However, there are only two people. naturalists toldthat only one girl was detained – for drinking alcohol in a public place. Today the police returned already in greater numbers. True, fines were again issued only for alcohol. The telegram channel "Overheard Moscow" suggests that this is due to complaints from other vacationers.
Photo and video: t.me/moscowtop
Subscribe: