City


, 1 min. for reading
Ozon and other marketplaces have already allowed the sale of goods from the parallel import list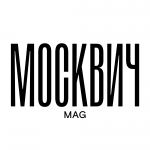 Ordering sanctioned goods will be as easy as regular ones.
Last week, the Ministry of Industry and Trade published list goods that are allowed to be imported into Russia from third countries, because their manufacturers refused to sell them directly due to sanctions. In total, the list currently includes 96 items from more than 50 product categories – there are telephones, household appliances, clothing, perfumes, etc.
And now the largest marketplaces have allowed partners to trade such goods on their sites. The first became Wildberries and Ozoneand now joined them and "Yandex Market".
At the same time, all three sites report that, as in the case of ordinary goods, sellers are required to ensure that the products are not fake and comply with all Russian laws.
But, despite obtaining permission, at least Ozon does not yet have a single product brought into the country in this way. A company spokesman explains that many have an interest, but entrepreneurs need time to study new laws and opportunities.
It seems that soon we can get a digital renaissance of the 1990s era, when "shuttle traders" will import goods from third countries that are no longer officially imported to us, and then sell them on online markets.
Subscribe: