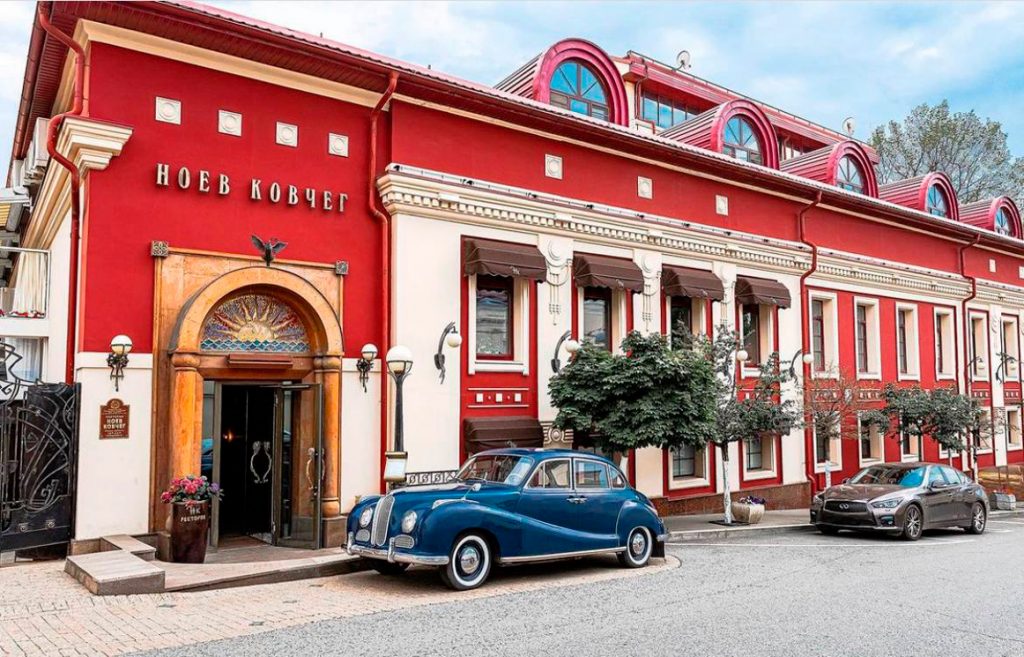 Places in Moscow that have lived so long can be counted on the fingers. "Noah's Ark" worked for 23 years.
The restaurant's social networks reported that with the end of summer the restaurant will close forever. "On the first day of autumn, the Ark will complete its history. Thank you for choosing us for 23 years, sharing important events and trusting us to relax with the whole family, "they wrote there.
Noah's Ark is a huge restaurant in Maly Ivanovsky Lane, which connects Zabelina Street and Podkolokolny Lane. The bright red building with an attic stands out against the background of the surrounding historical buildings. Inside there are large, richly decorated halls for magnificent celebrations (the restaurant writes about "important events" for a reason – weddings and banquets were often celebrated here). The menu includes traditional (and not so) Armenian cuisine, from Sevan whitefish to tzhvzhik. The restaurant has changed the concept more than once, recently it was presented new, so that the "Noah's Ark" survived as best he could, but apparently could not stand the onslaught of more modern competitors.
"23 years is a long time. At least announce the collection of money for the continuation of work – there must be places in Moscow that are both 20 and 30 years old, "writes the SysoevFM telegram channel.
The restaurant will operate as usual throughout August, and then close.
Photo: noevkovcheg.ru
Subscribe: