City


, 1 minute. for reading
On the site of the MiG and Sukhoi factories opposite Dynamo, 3 million square meters will be built at once. m of real estate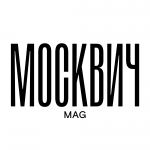 The territory for building is huge – 82.3 hectares. The place is also very attractive: on Leningradka near the Dynamo metro station, opposite the well-known Moscow stadium (recently VTB Arena).
"The Town Planning and Land Commission (GZK) approved the preparation of a draft planning for the territory with a total area of ​​82.3 hectares in the area of ​​Leningradsky Prospekt," — write "Vedomosti".
We are talking about the territory of two large aircraft manufacturing plants – MiG and Sukhoi. It is the first one that will become the core of the development – there, as follows from the project, it is possible to build 2.7 million square meters. m of real estate. The remaining 205 thousand square meters. m – on the territory of "Dry", and, most likely, this will be the new office of the United Aircraft Corporation. It was even planned to create an aviation museum there.
Several different projects will appear on the territory of the former factories at once. Housing will not occupy the largest part – about 900 thousand square meters are allocated for it. m. Everything else is commercial development. In addition, the sources of the publication say that part of the territory may be involved in the renovation program, but the authorities have not officially commented on this.
Nearby, in the meantime, they are going to build a new CSKA arena – all the old buildings were demolished for this, from the ice palace to the legendary swimming pool.
Photo: Yandex.Maps screenshot
Subscribe: