The concept has nothing to do with its predecessor. If the first restaurant of Vladimir Perelman, opened ten years ago and demolished this winter, presented simply as a cozy place with the most varied menu, where tartare was side by side with rolls and pizza, the new establishment seems to be much more focused on the Mediterranean. How informs telegram channel "What's new?", Today Scirocco (named after the hot Mediterranean wind) opens officially, and not in technical mode.
The menu, which is in charge of Valery Furik, who previously worked at I Like Wine and White Rabbit, is a Mediterranean fusion and includes, for example, scallop crudo with mango-wasabi and ginger-yuzu sauce, as well as a vegetarian pizza with hummus and three types of tomatoes. The wine list includes traditional Italian and French wines, as well as trendy zinfandels and organics. And the cocktail list was made by Maxim Stelmakh.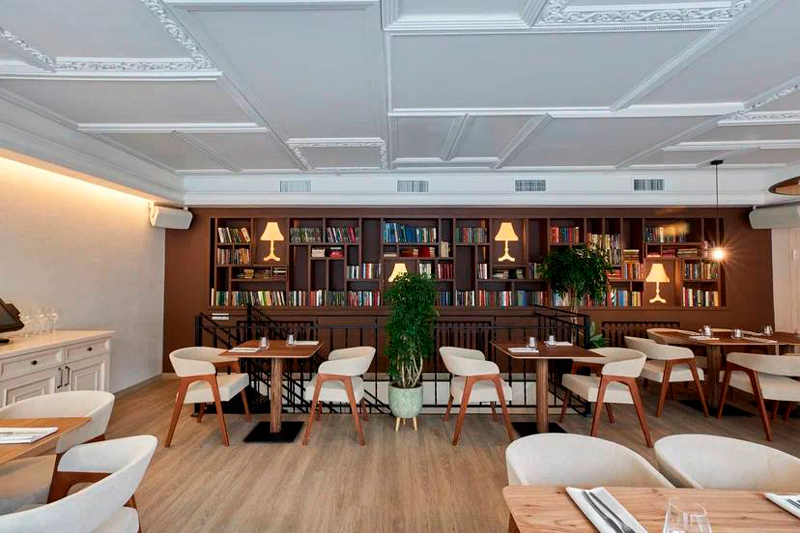 The interior emphasizes the atmosphere of the coast and is made in the style of a southern greenhouse house. Moreover, the greenhouse is literally located in the restaurant – in addition to the abundance of living plants in all rooms, there is also a small garden on the veranda, and decorative greenhouses are located under the ceiling. Strengthen the association and furniture in sandy and grassy shades, and arched windows with wooden shutters, and even a sink in the toilet, carved in a piece of rock.
If I Like Bar was aimed primarily at locals who really liked to spend time in it as in the most decent institution in the area, then Scirocco seems to be aiming for something more. Whether it will succeed in pulling visitors away from the restaurants of the center, or at least become a new favorite place for the residents of Shabolovka, we will see over time. But the first reviews are already good.
Photo: t.me/newinmoscow
Subscribe: