For one project, Sychev was asked to let go of his beard and grow his hair, and for another, he was asked to lose 7 kilograms and tighten his figure.
"Now, unshaven and shaggy, I do sports every day," the actor said.
He shared a video where he demonstrated his daily physical activity. In the video, the actor in swimming trunks performs exercises with a sports tourniquet in the courtyard of the house.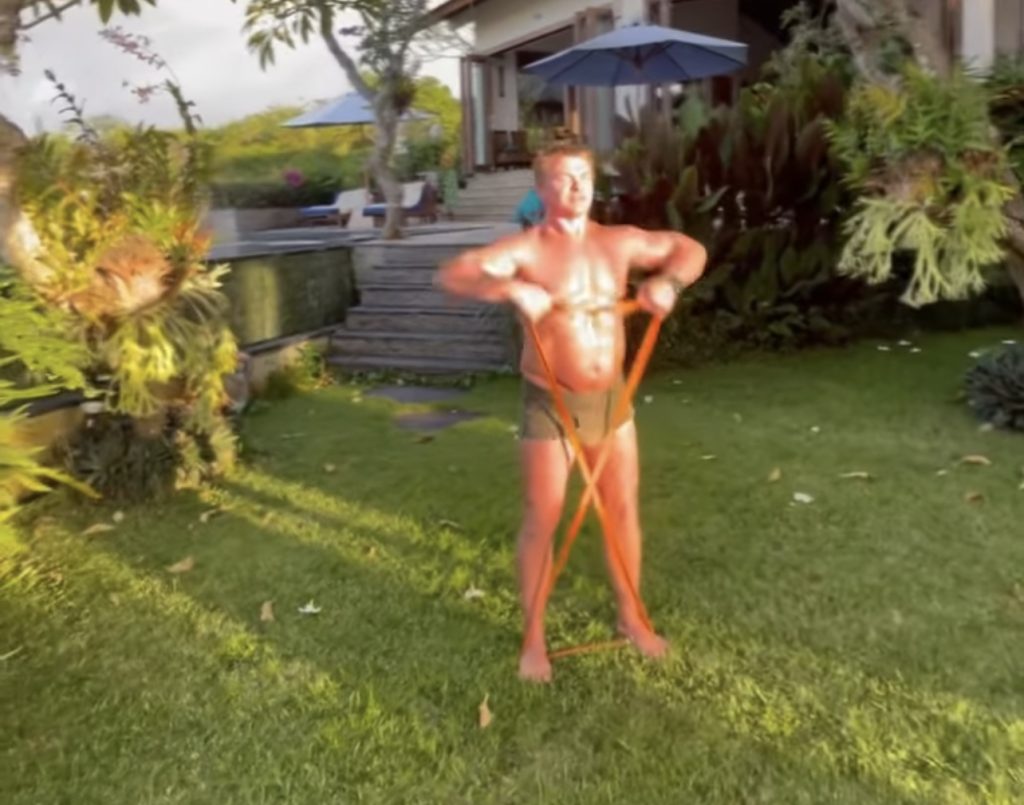 It is worth noting that Sychev boasts excellent physical fitness and gives odds to many colleagues on the stage.