Popular Russian singer Lolita Milyavskaya shared on her page on the social network a picture in which she is relaxing with her daughter in a cafe. In the picture, mother and daughter are captured at a joint dinner.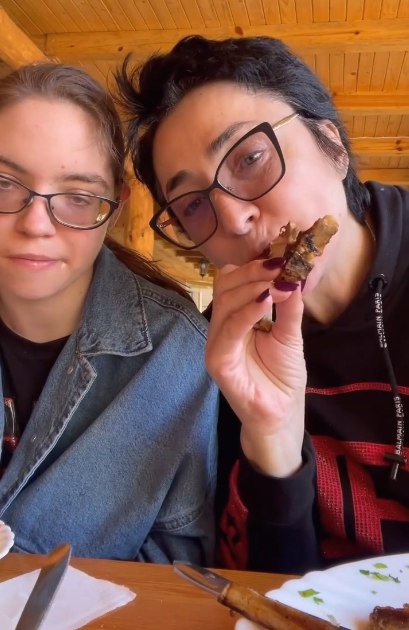 Milyavskaya looks happy and is clearly in high spirits, and 23-year-old Eva, as usual, does not express bright emotions. Under the publication, Lolita shared with her fans that such moments every time remind her of what it is worth living for.
Recall that Milyavskaya's daughter has only recently returned from Eastern Europe, where she is studying at one of the Polish universities. The girl is satisfied with her studies, but has not yet decided what career she will build.
Milyavskaya was married five times, but her daughter appeared in union with Alexander Tsekalo. Although later the singer admitted that she only attributed paternity to Tsekalo, while she gave birth to a child from another man. Who really is the father of Eve is unknown.