The star of the series "Give youth!", "Kitchen", actor and father of many children Mikhail Bashkatov told how he went "against fate", becoming a KVN-schik, what he was taught in the 90s after trying to "push" the hydraulic pump from a brick factory, and why the Italians applauded him when the artist took a dip in the Venetian canal, falling from the veranda of the restaurant.
— Misha, in May we celebrate Family Day. Tell me about the family you grew up in.
— I grew up in Tomsk, with my mom and dad. Their names are Sergey Mikhailovich and Olga Nikolaevna. They met at the construction institute at the Faculty of Economics. There they studied together and, in fact, they gave birth to me there, in my opinion, in the 5th year. Then my mother worked all her life as an economist in a motorcade – this is an enterprise that was engaged in buses plying intercity in the Tomsk region. My father was also an economist, he worked at a factory, and then in 91, he went into the banking sector. And you see, I went against fate.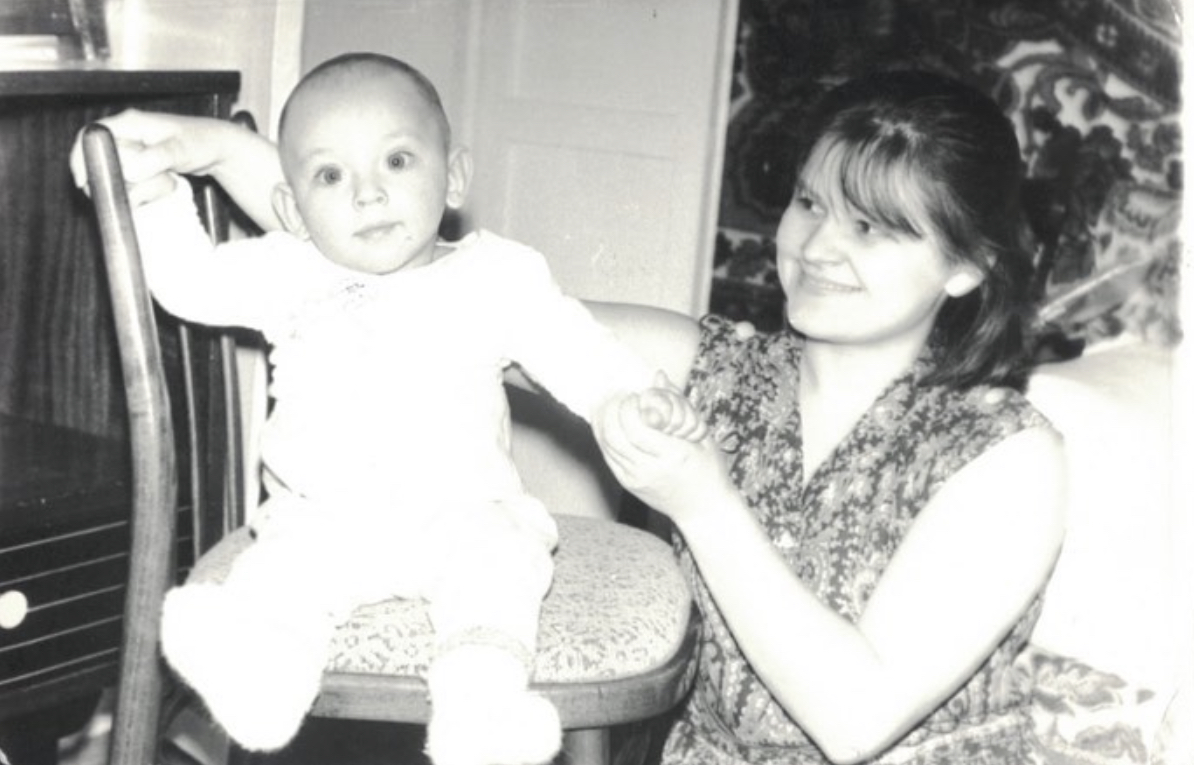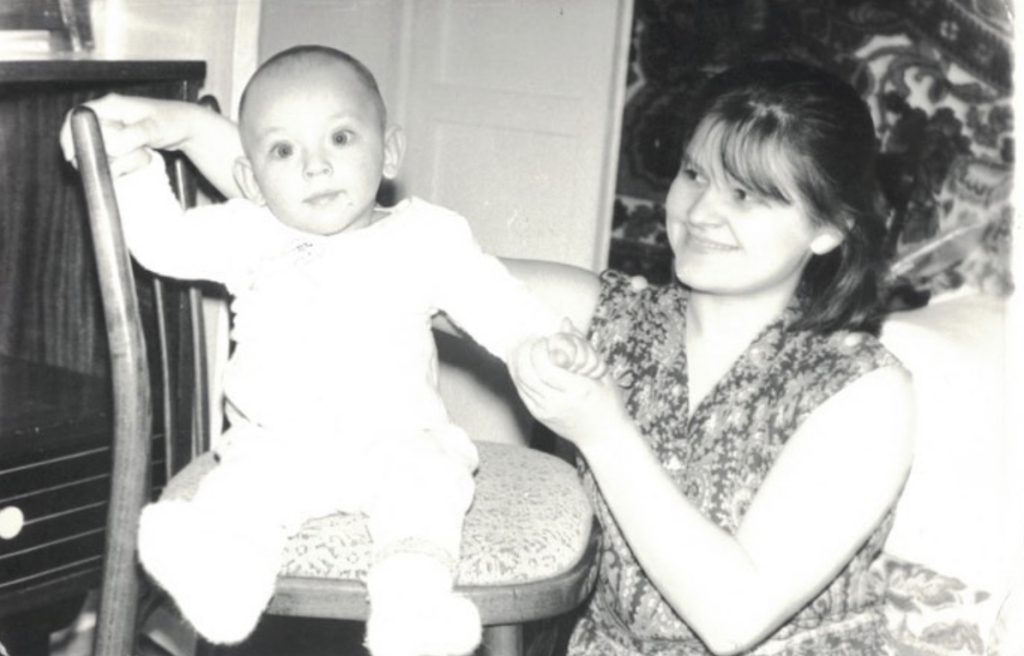 – How did you create your family? You saw Katya, and immediately realized that this is your soulmate?
– Well, of course not. I think men rarely do that. Well, at least when you were young. You just think, wow, what a cool girl. I mean, you're just drawn to this girl. And only then, after some time, you realize that this is the person with whom you would like to live this life.
How long did it take between wow and the wedding?
– 4 years. For four years she was waiting for me from KVN.
– Did you already decide then that you would be a large family, or did it happen along the way?
"We didn't decide it at all, well, I'm sure. I never thought about how many children I would have. These girls already at the age of 10 know what dress she will have at the wedding, what husband she will have, how many children she will have and what she will name them … They dream, they visualize. But it seems to me that even if Katya was asked at the age of 19-20 if she was thinking of becoming a mother of many children, she would say – no, of course. I mean, it happened, of course. Somehow God gave us children, we accepted them.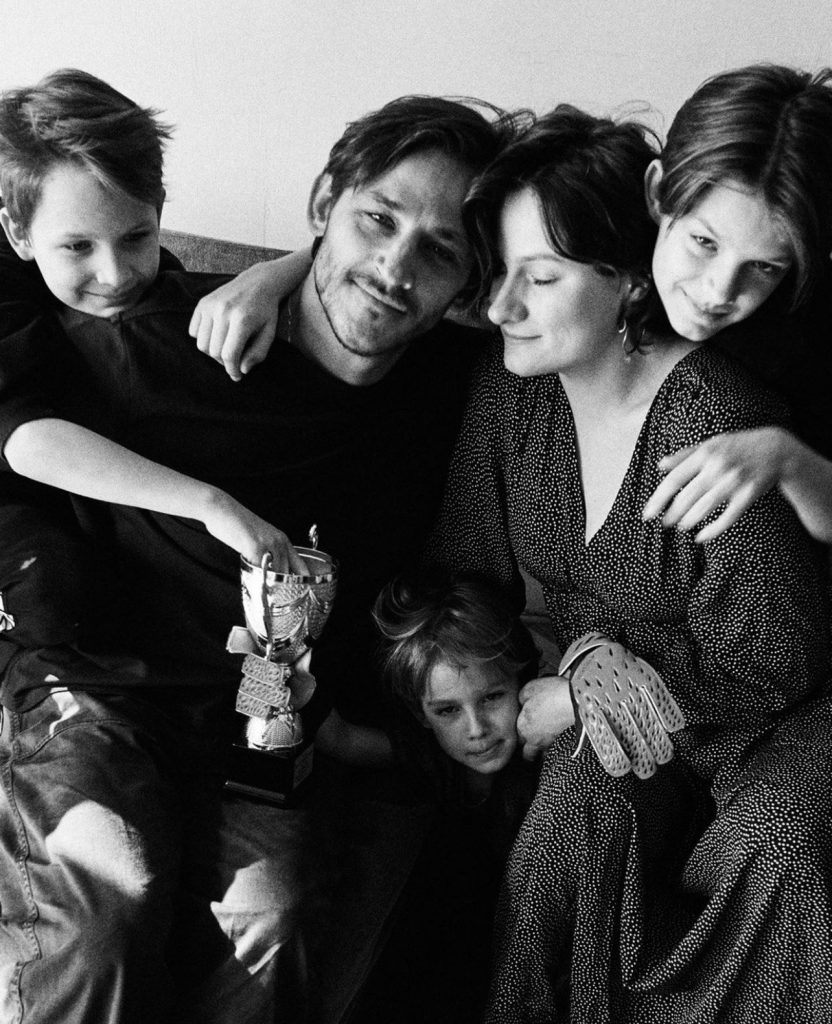 Who chose the names for the boys?
– The first was Timofey, then I wanted the letters M or F in the name, they chose the name Fedor, and when we were already waiting for Stepan, we thought that there would be some kind of Greek name. Stepan – this name also means a crown. And, behold, our third child is a crown.
Do you tell your children about your childhood? Or, let's say, the episode when you got into the police?
– Certainly. Yes, they know about it. They listened with huge eyes about my transfer to the police.
– Tell me what it was.
Yes, it was a nightmare. This is adolescence, when you have a lot of energy, but not enough brains. Again, it was the 90s, there was crime around. There was a cult of money, which did not exist before. In our yard, half bought blocks of cigarettes and sold them by the piece, and they "made money" on this. We washed cars, everyone was trying to make money. And then, it means that someone gave the idea that you can easily do this. We have a brick factory nearby, where my father worked. At that time, he no longer worked there, I think if he did, he would be very ashamed. And someone said that you can climb into the warehouse of this brick factory, there is a hydraulic pump (I had no idea what it was at all), which our "senior" knew where to sell. Like, we'll go to the flea market and sell it. Well, we climbed in, we climbed well, took this bandura, threw it over the fence, and then a watchman came out, a woman.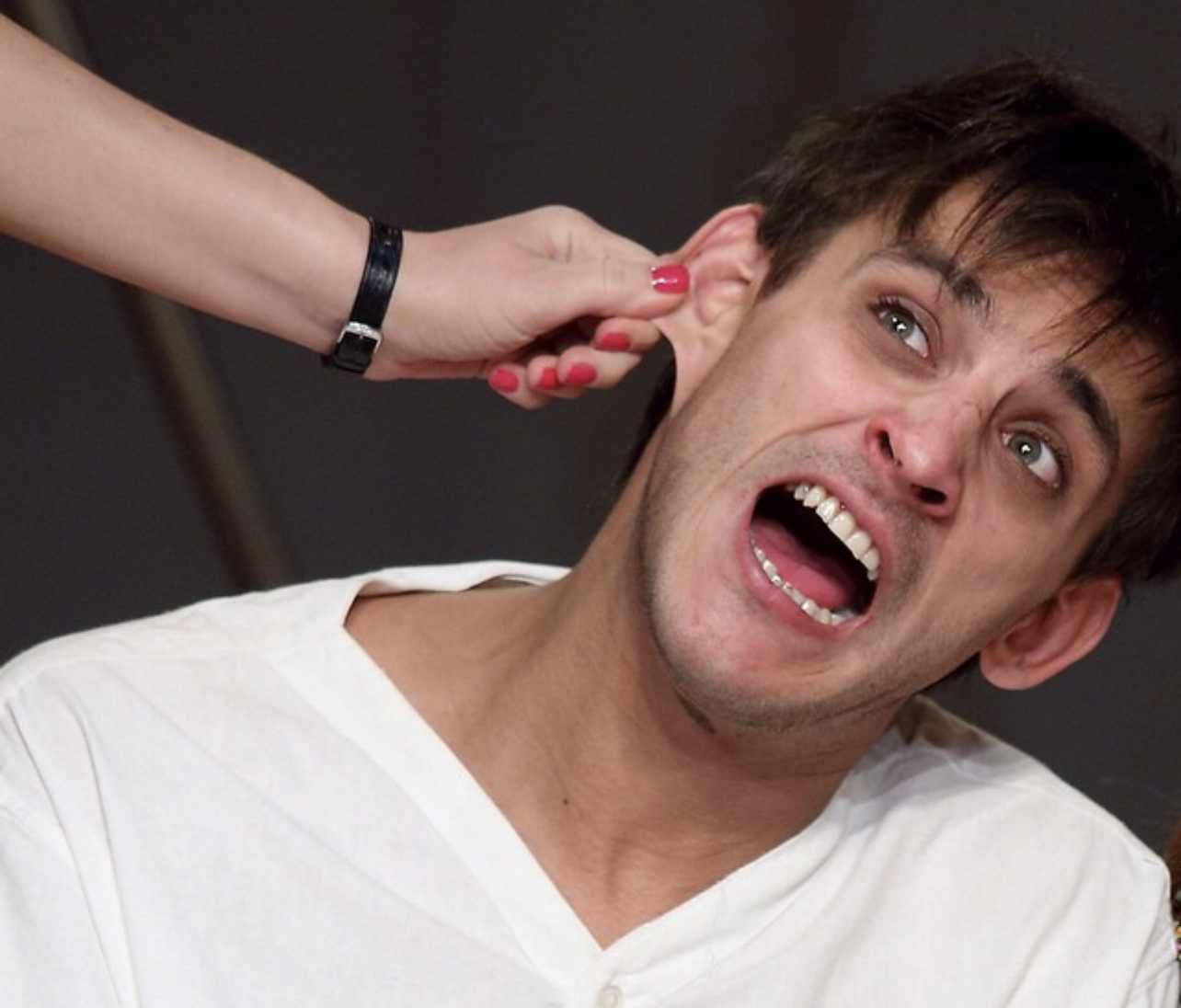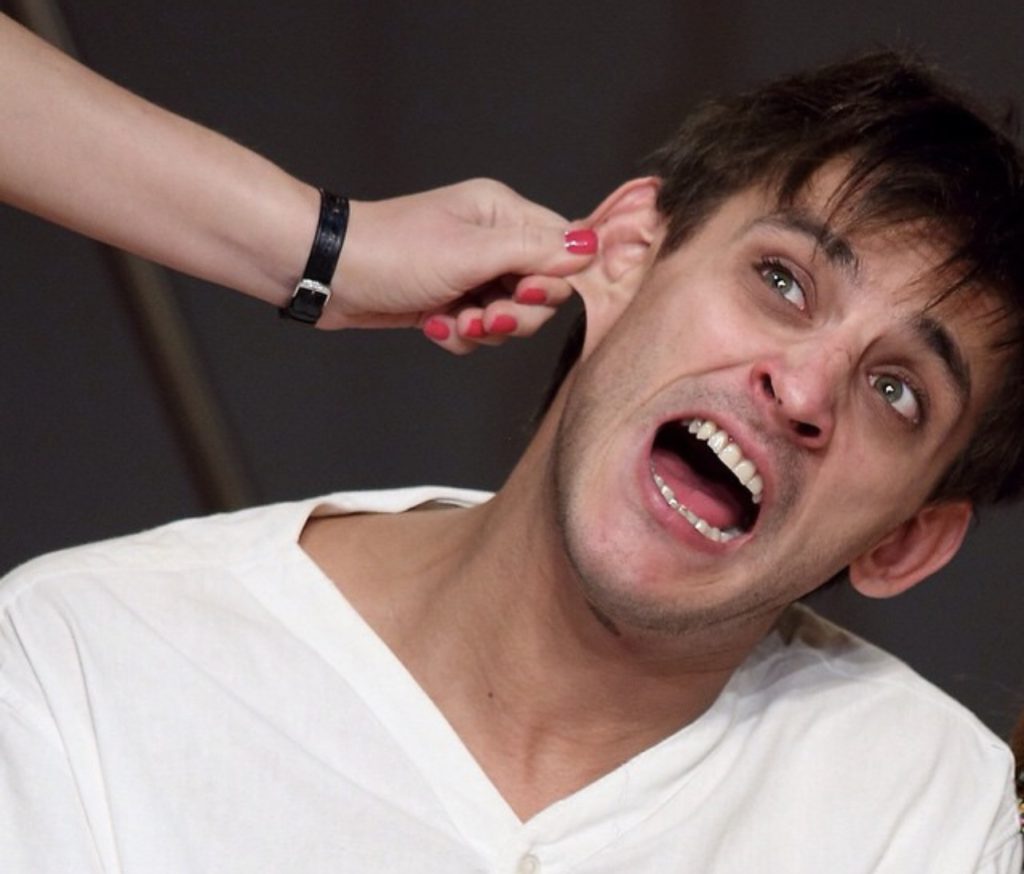 We ran from her into the forest, where they ran from her for an hour, probably. She did not run fast, and we could not run fast with this bandura. But then she caught someone lagging behind, and he began to cry, and out of solidarity we abandoned this pump, carried it back. We sat in the gatehouse until she called the police, the police arrived, we were taken to the department, our parents were called, and it all ended like that. But, it was a very big lesson for me. I never suffered from such nonsense again. I was so ashamed. And, most importantly, at that moment all the people from our company revealed themselves. One started crying and saying that I didn't do it, that's all of them. One just sat and silently beat on the table in the station. Then I realized that this is not what I would like to do.
– Misha, how do you feel about criticism?
– I'm not offended, but I react quite painfully. It can hurt me, as, probably, any creative person. You want to be praised. But I understand that it is impossible without it, because criticism helps you grow. But my main critic is my wife, oddly enough. She hardly praises me at all, very rarely. If she liked something, then this is happiness, this is the highest praise.
– Do the children express something, criticize?
– There are no children. This is the most grateful spectator, always admired.
– In your family, pure patriarchy is obtained for your wife.
– On the one hand, and on the other hand, she is afraid that a girl will be born, and she will not be the only queen in the family.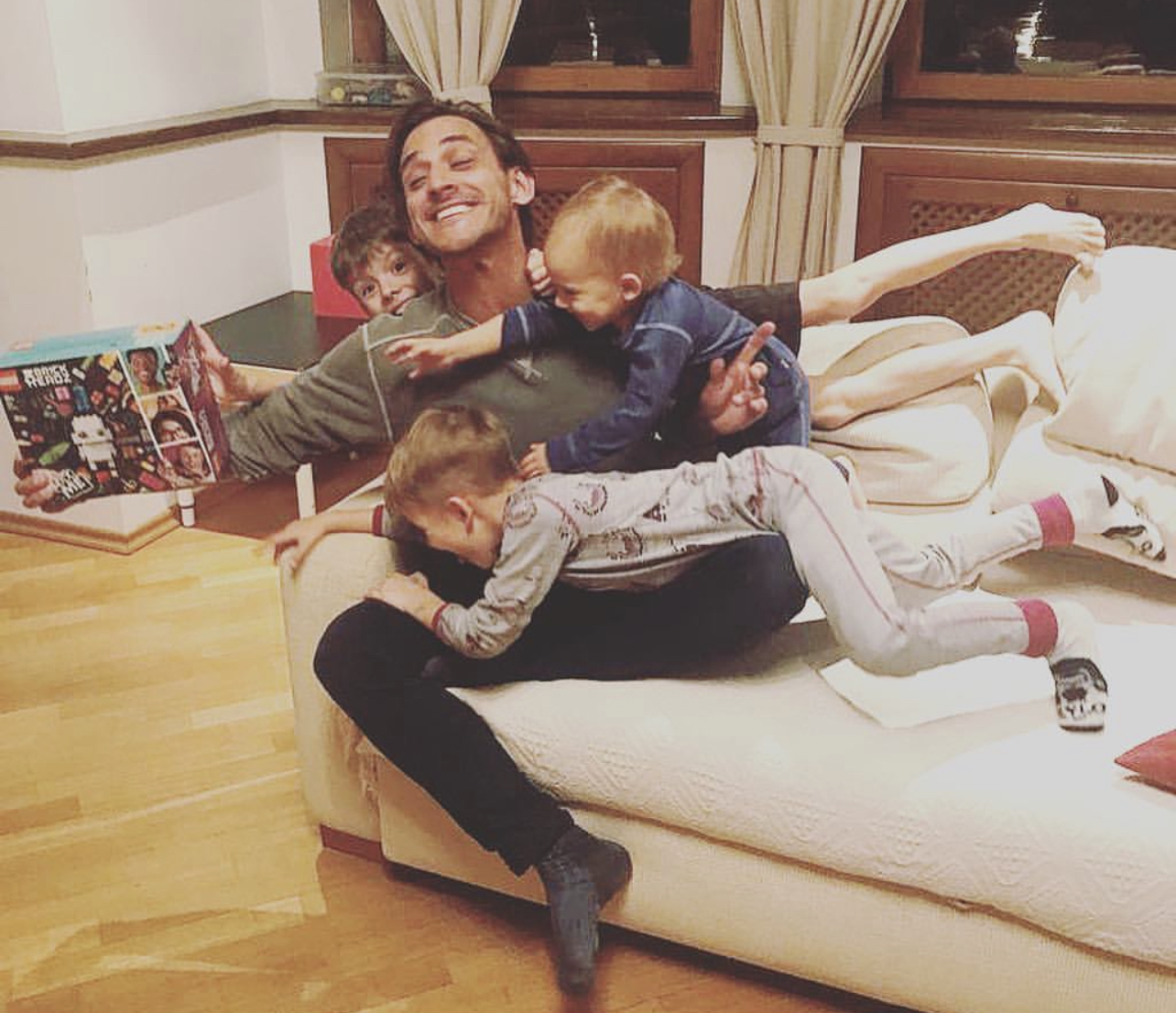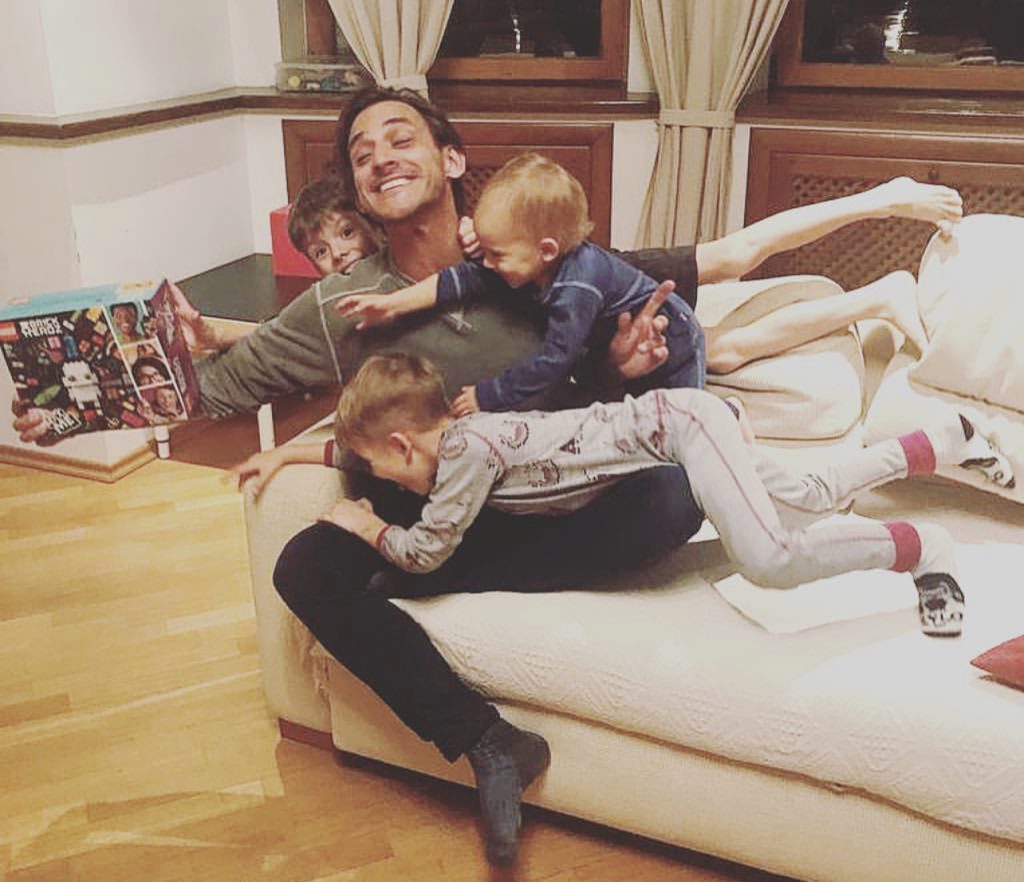 – Misha, you are primarily known as a comedian. Role hostage – is it about you? Does it offend you?
– This is definitely about me. And this is the main challenge that I have to work with. I even refuse certain roles, because I understand that this is a repetition of what I have already done, but I would like to open up a little wider. And, as a producer, I understand that this is inevitable. Because when you are very brightly embodied in some image, then the directors and producers see you just like that.
– Who would you like to play?
– I really liked the film with Will Smith, where he plays the father of the Williams sisters, this is a cool role. The role of a real person, with some kind of difficult fate. A person who overcame circumstances, who went a certain way.
– You once said that, for the sake of a good role, I would strip naked, kiss a man.
– I have to say now – this phrase is taken out of context. She's definitely ripped off. The question, in my opinion, then sounded like this – "What are you ready for for the role." I say: in fact, in addition to proceeding with the law, or humiliating someone – everything that is needed from me. That is, there should not be any barriers. Like, oh no, I won't lie in a coffin because I'm superstitious. Or I won't shoot on Friday the 13th. There are some of our cockroaches that do not allow us to embody what the director wants. If the director tells you, so, you must undress here, then I must undress.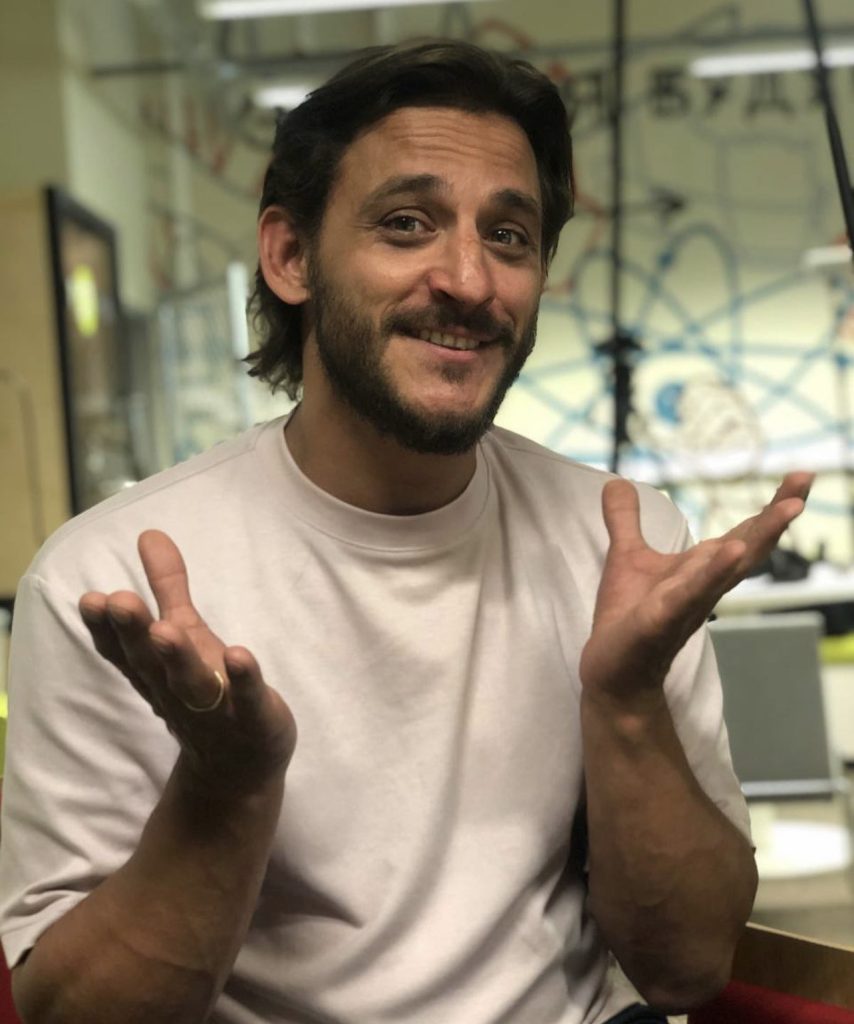 – Misha, did you study at a music school as a child, or did you pick up the guitar as an adult?
– No, actually, this is what I sincerely love. I went to KVN, probably in order to sing the final songs. That feeling when you were joking, joking, and on the final song, for real, blissed out. And I learned the guitar at school on my own. In the camp there was a counselor Valera Gorodetsky, who played the guitar very cool. And I listened to how he played for one season, and the next summer he brought a guitar and said, teach me. So I learned during the shift, I sat for hours.
– What did you play? And what kind of music did you grow up with?
— I grew up on different music. When I learned to play the guitar, we had a theater camp, we sang – "We are wandering artists", sang Boyarsky, bard songs, of course, DDT, Kino, Chizh.
– Group USB Are these your guys? Were you invited there?
– Yes, I starred in a couple of clips with them, but in a friendly way. When I had a pause between "Give youth!" and the series "Kitchen", I was called to the "Comedy Club", and I had two rooms with Batrutdinov there. But there is no USB, everything is busy there, there are 5 people.
— But are you also friends with Serge Gorelov?
– He is the godfather of my son Styopa. And Dyusha Metelkin (Andrey Minin) is Fedya's godfather. We are Family.
Do you have a playlist that you listen to all the time?
– The song is called "The Seventh Petal" – Anton Tokarev, very cool, such straight rock. I was told that he made it for the Voice project, but it came out as a separate release.
– You have already told how you got into the police as a child. Now tell me how you almost got to the carabinieri in Venice and why were you completely wet?
– It's a great story! We walked, had fun, sang songs on the bridge. And there was a restaurant nearby, where people were sitting on the veranda who were clapping for us, and I decided to go down to this restaurant and perform something for them. Well, of course, the "crown" – "Black eyes". And then either the owner or the restaurant administrator came out with a towel and started running after me, trying to kick me out. And there the tables were quite crowded, and below – the channel. I run away from him between the tables, I continue to sing myself. But still, he pinches me, and with the words "How I love you …", I lose my balance and fall into the canal! I swim – there are such steps from the canal, I go out along them to the same restaurant, continuing to sing "I know I saw you at a bad hour!" Naturally, I finished singing, received applause, he shouted something after me, and I went wet.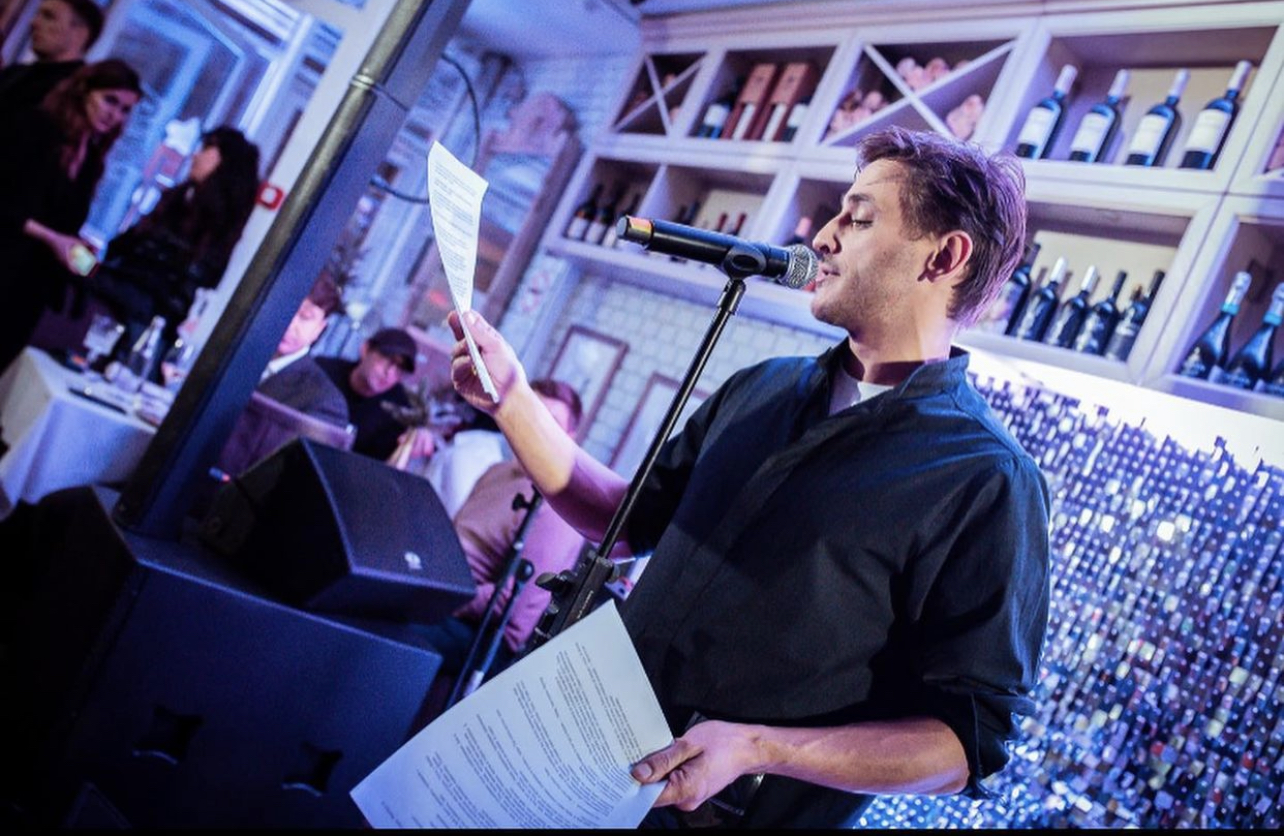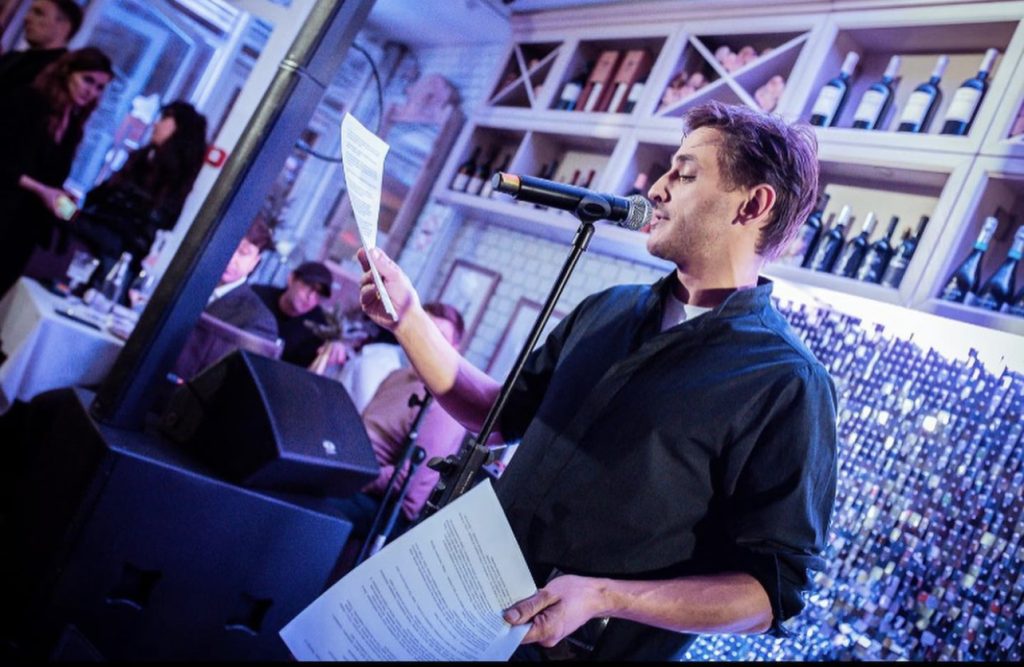 Then we met some Peruvians on San Marco Square, and we taught them our KVN dance. They liked it so much, they danced with us until the morning, then another 20 people gathered … It's a pity then that social networks were not so developed, otherwise they would have arranged some kind of flash mob. And I got so excited that I decided to climb a pole in the square. The carabinieri, who calmly watched all this outrage, threatened me, but it seemed to me aggressive. It's good that my Katya was nearby, she pulled me up, otherwise a little more and I would have landed in the station.
— Misha, you have the opportunity to say a few words to our readers.
— Friends, I wish you good mood. Love each other. Love your soul mate, love your loved ones. Hug more often – this is very important now. Give each other warmth and listen to good music.