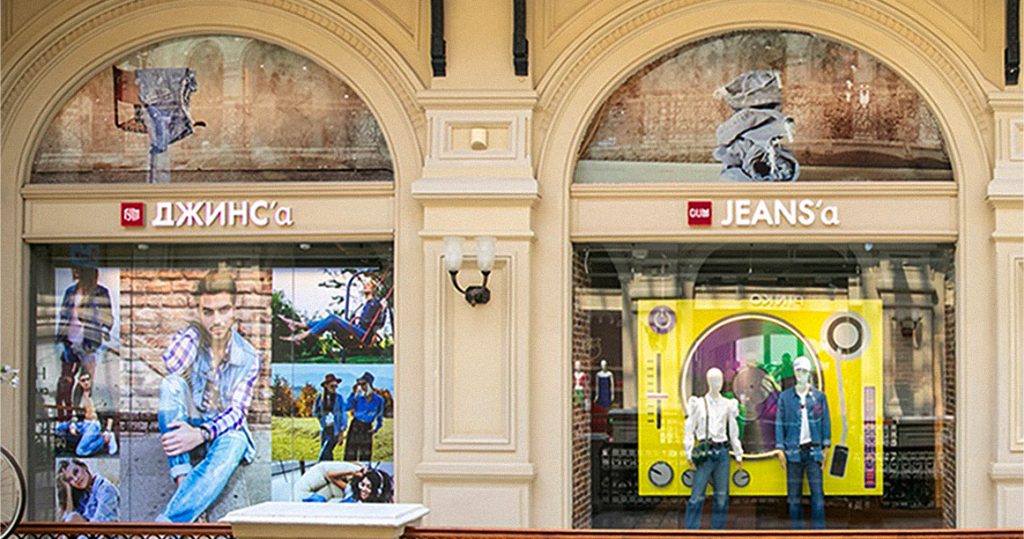 Now it is different from all other former stores of the American company. In May, the brand decided to sell its Russian business, and in mid-July, the first opened under a new name – JNS. At the same time crawled rumors that the store in GUM will have a different name and will expand the range of clothing from other brands.
And these rumors were confirmed – above the boutique appeared new signs in Russian and English. The press service of GUM reported: "A new space has opened for denim fans in GUM — the GUM Jeans store. Jeans are always relevant clothing that will make any look stylish, regardless of the season and fashion. In addition, on the wave of interest in the nineties denim, more than ever, in the trend. In addition, the department store confirmed that Jeans will become a multi-brand store. At the same time, Levi's loyalty cards should not be thrown away by customers – in the updated store they will be replaced with GUM discount cards.
It should be understood that the company that reopened Levi's in Aviapark under the name JNS did not buy out all the chain's stores and only plans to expand. So, apparently, the point in GUM belongs to other owners. And, based on the presence of "GUM" in the new name of the boutique, it can be assumed that only he will work under the name "Jeans".
Photo: GUM
Subscribe: