Maybe it's time for companies to think. The big question is whether it pays to send their products to people who promote them by gaining more opponents and ridiculers than potential buyers. Of course, influencers have become such a substitute for door-to-door salespeople who act on their fans like the people next door, like their friends, who recommend something to the best of their conscience and consciousness. But that took a long time.
Nowadays, influencers can be considered more like people who earn large sums on social networks just for sharing certain products. Some certainly do great, they make ads casual, funny, and people come to their profile naturally. They then enthusiastically buy and there is no problem anywhere.
But then there are people whose profiles consist practically of advertising everything they can. Or so it looks.
Lely, Agáta or Romany Boukalová are examples of what happens to a profile when every other post is provided with an advertisement or a discount code. In short, it loses a certain authenticity and perhaps the joy of the position that has a terrible "force".
For example, the aforementioned Romana Boukalová from Svatby became famous at first sight for doing ads for almost anything. Whether it's the chickens he promotes from the toilet, or underwear no name brands.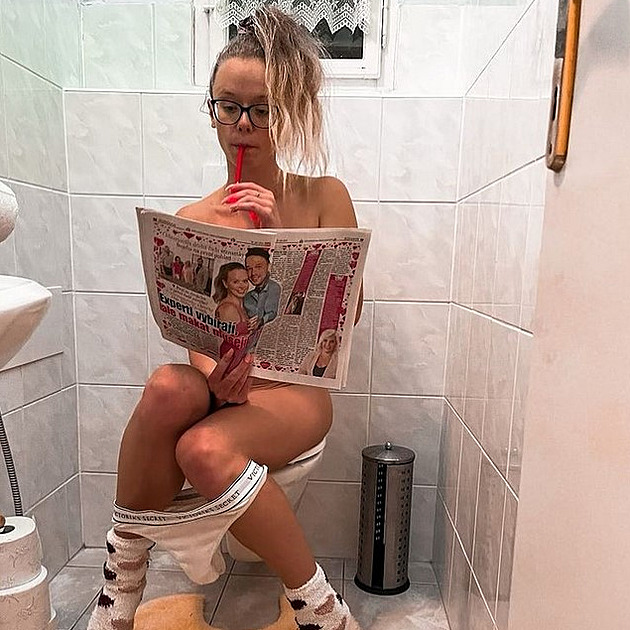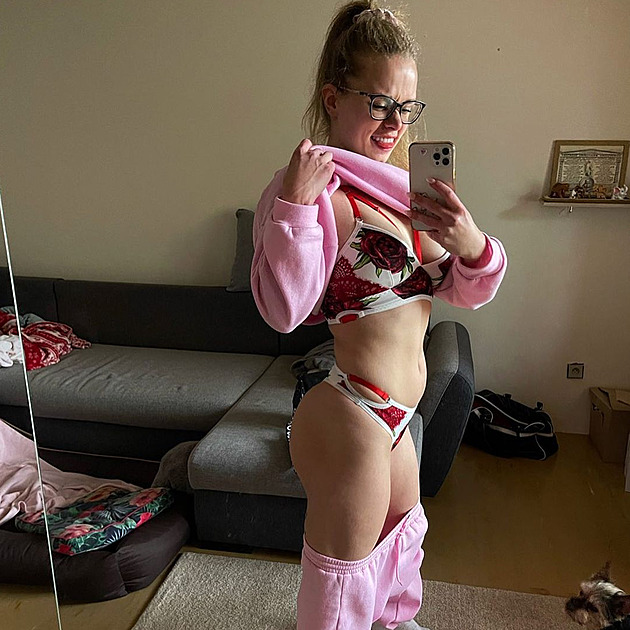 Romana Boukalová doesn't even try anymore, creativity is at zero.
But there is a big difference between whether she undresses aesthetically, such as Veronika Kopřivová, or takes a picture of a "piglet" in underwear, which she just rolls out from behind a tracksuit, while people can watch the mess she made in the living room. And it is not alone, some conceived binec in the apartment directly as an advertising strategy.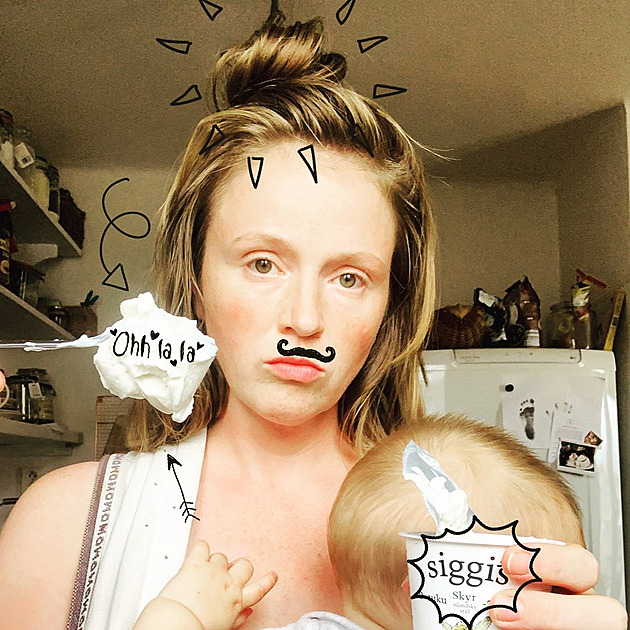 Marie Doležalová bet on the surrounding order.
Not to mention others who can't present the discount code without a spelling mistake, or influencers with a hundred thousand followers, who regularly give them a similar number of likes and comments as influencer fans with barely twenty thousand followers.
We know that Gabriela Soukalová is not in the best financial position after the divorce from Petr Koukal, but is it really necessary to advertise a product in captivity? When a company is no longer willing to check it itself before publishing, at least those who are unsure of the spelling could ask someone if they would "throw an eye" at the post.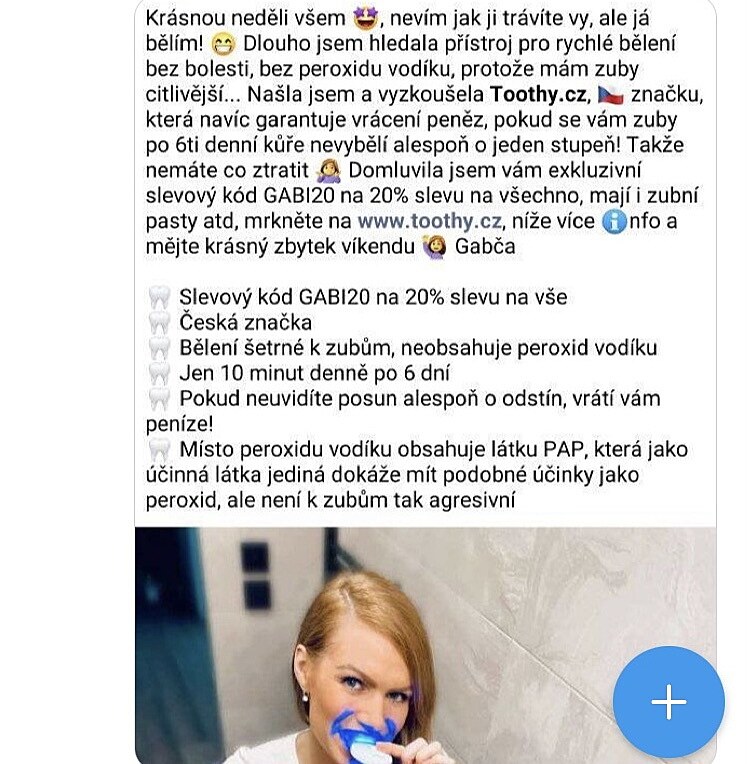 Nowadays, when autocorrection writes you posts on Instagram more or less alone, it can be expected that the machine does not know the difference between the words "bark" and "cure", but this does not mean that it should become a standard on social networks. After all, these are the platforms where today's children see Czech most often, and it is then eaten under their skin.
Let us mention the exaggerated creativity, in which some experts take pictures with the product at all costs and terribly "on the strength". You have to earn some money for a holiday by the sea, so why not abuse your free time and on the beach for someone to push you dried meat, which doesn't cost so much money, that you should be a jerk and have to run to buy it too, because you eat A bag of meat on the beach is supposed to be very cool.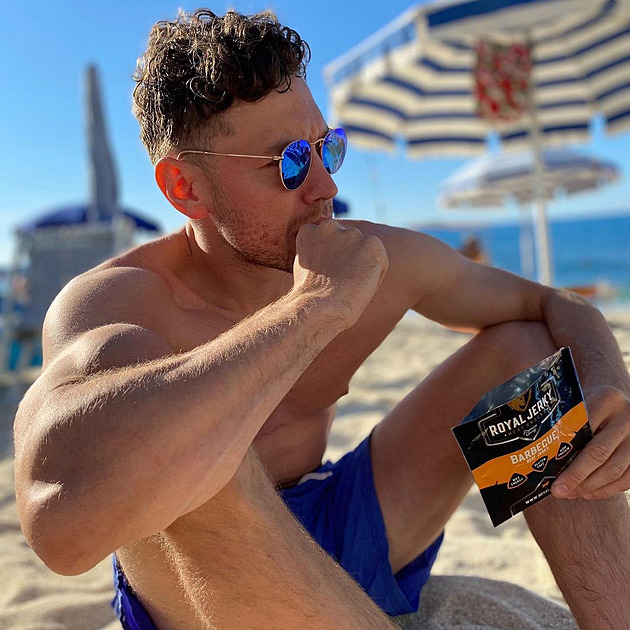 Miroslav Dubovický and his advertisement for dried meat
The expert on advertising done "on her knees" is Agáta Hanychová, who only needs a curtain and nudity.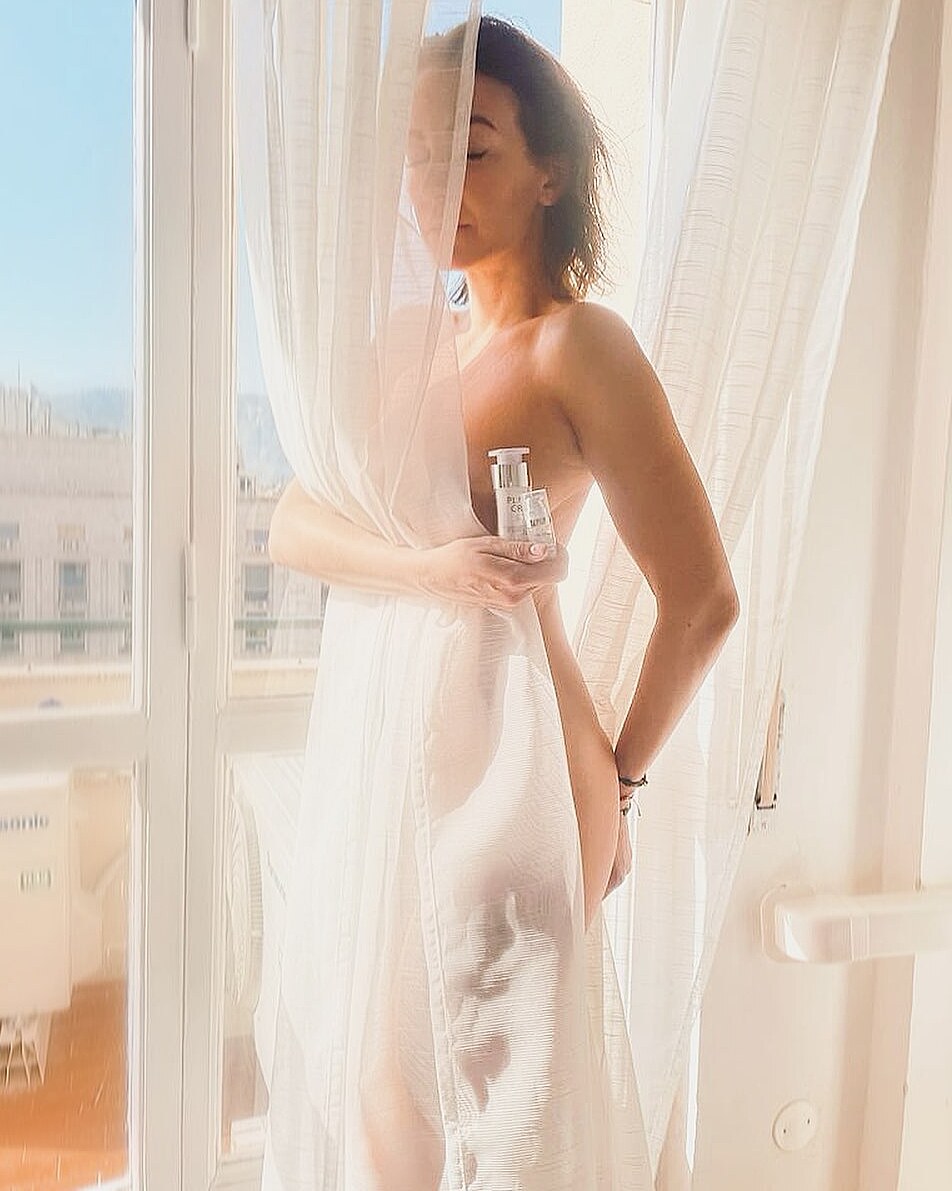 One of the most annoying advertisements of today is those for menstrual panties, which have still not met with any wider success with customers. In addition, advertising for this laundry shows you even if you mark it as irrelevant or annoying on social networks. Pressure marketing, which weeds all social media, is further enhanced by the fact that it is pushed under your nose by any celebrity or anyone who, according to the company, has enough followers to try to give a discount on the salami.
Now the question is whether the financial amount spent for those who promote these goods pays off, when this brand is one of the most annoying according to the comments, moreover, it is promoted directly in a terrible style. For example, actress Aneta Krejčíková handed us panties served with a piece of cake, absolutely without context, and still in a pose that is everything but sexy.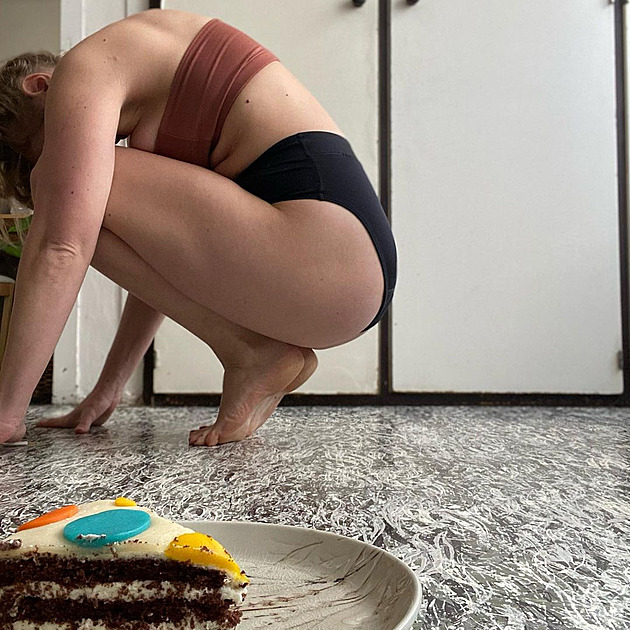 Aneta Krejčíková and her advertisement. Well, don't buy those panties.
We understand that, Horste Tomešová, it simply pays off.
Promote menstrual panties with a shovel in your hand, at the ironing board, because you definitely iron like this at home, or pull collagen, yogurt or dried meat to the beach? No problem for some. For you as a subscriber to their content? You answer that for yourself, but you'll probably have a hard time watching TV all day, aren't you?
In addition, there are already enough people who use the playback service, which (for now!) Allows you to skip ads. Some TV stations want to ban them from being rewound, and Netflix is ​​considering introducing them, because yes, private media doesn't work on the principle that every night you find a pot full of gold at the end of the rainbow, but when it comes to advertising. confronted and accepted as part of the content, they should also look somehow.
Companies want to keep us tolerant, they tell you not to eat carp for Christmas because it's murder, they serve you in a lingerie department a man wearing a size A bra, or they engage transmodels or people with a visible type of abnormality. They campaign for women, for toxic masculinity, for tolerance, hire pregnant men (most recently the Calvin Klein brand) or call on you to change your style, or even threaten that their product is only for a certain variety of people.
In such a case, companies should start mainly with each other and stop infusing this instagram weed and discount codes on every worthless crap. Do you want to sell us something and contact us? Start caring about the style you want to do. After all, it is we who have to deal with these horrors on social networks.