What is your relationship to magazines that celebrate women's beauty?
My relationship is amazing. I specifically love Playboy. I always like to see in every issue what the new Playmate is. It's a beauty to look at beautiful women.
What do you like to show when you go to pose for a magazine?
I like to show my body and just sex appeal! Being sexy, I like that.
Is there a recipe for sex appeal? How to support him?
It is important for a woman to have confidence. Once she has it and knows she is pretty, or at least she thinks so, it makes a woman beautiful.
Which part of your body are you really proud of?
Ugh! Well, probably on the whole body. I have no part. I'm proud of everything.
You're a mom in private. Was motherhood behind the rebirth of thinking that you began to focus professionally on something completely different?
In fact, since I became a mother, I have focused more on the child. Somehow I'm not very interested in other things anymore. So family and child.
When we say OnlyFans, it's a gold mine, isn't it?
It depends. If you have a lot of fans and you have something very interesting, then I definitely think that OnlyFans can really make a lot of money.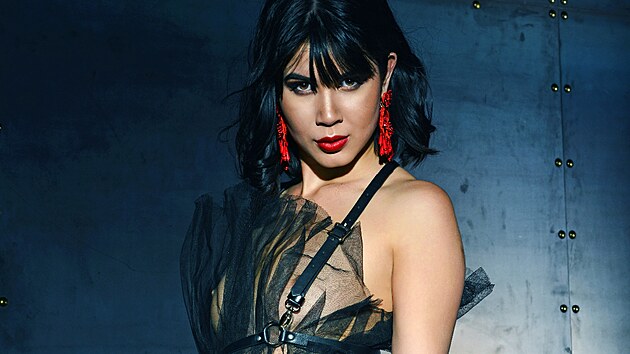 Drahomíra Jůzová alias Lady Dee in Playboy magazine (2019)
Did you manage to get so many paying followers to make a living?
It worked. Because I don't only have Czech fans there, but also abroad. That helps a lot.
What would you like to do most about earning a porn movie?
When I go shopping, I definitely choose clothes, some shoes. I like handbags.
Do you generally like to invest in shoes?
Certainly. Like I don't need to wear very expensive things because it's priceless. But maybe I like to invest in some things. When I go to the company, simply handbags and shoes are the most important.
We're used to dark hair, but now you're a redhead. What was behind that change?
I didn't like black anymore, so I wanted some change. That's why I opted for red.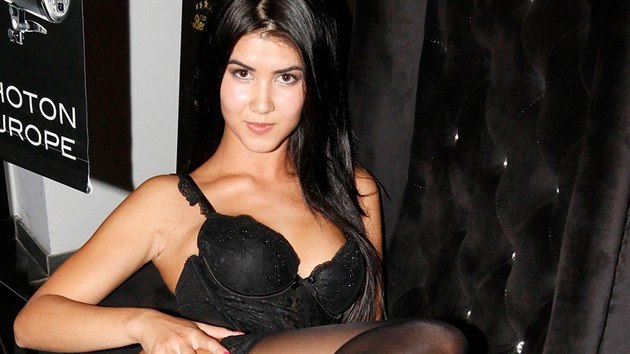 Turning now into the world of porn, how challenging is it to shoot one scene? How many hours will it take, or is it really the purposeful twenty minutes in front of the camera?
It depends on what production it is used for. If it's for a bigger production, then of course the shooting lasts from morning to evening. If it's an ordinary production, let's start with photos, which are ready in ten minutes. Then there's the video, which lasts about thirty minutes, so it's done right away. But if it's a big production, it's really from morning to evening and sometimes people end up at two in the morning.
Which production does the best and, let's say, royally pay?
Most of them are probably American productions. Because here in Europe prostě they just do not want to pay. It's best to fly to America and shoot there for famous productions such as Bang Bros, Brazzers and so on.
In what country have you been met by fans and taking pictures with you on the street?
So far in the Czech Republic. Then it happened to me in England. But not much elsewhere. (laughter)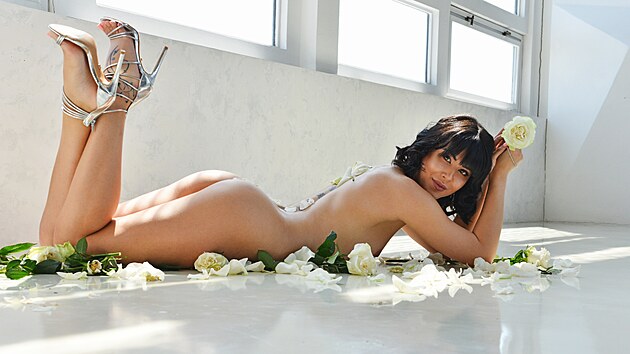 Drahomíra Jůzová alias Lady Dee in Playboy magazine (2019)
When you became a mom, you set off hard porn and only do solo videos. It is so?
Yes. But I focus more on OnlyFans and I only do my solo videos there. If there was a production that would offer enough money, I would easily shoot the lesbian scene. But I'm done with the boys.
Is it because your partner should disagree?
That too, but the main thing is that I have a baby. And if Mom has something to do with a guy over there, it looks very stupid.
How many more years will you be involved in erotica?
Uf. I'm twenty-five now. I don't know. Two more or three years for sure. But mainly I have my production, so maybe longer. (laughter)
So you're following in the footsteps of Dolly Buster, who also founded her production company?
I don't even know about that! Somehow I didn't really research that.