The large-scale reconstruction of Korkmasov Street in Makhachkala is nearing completion. But already now it is decorated with ten apartment buildings, which have radically changed and were included in the short-term plan of the overhaul program for 2021.
It should be noted that in total last year only in Makhachkala the program covered 77 houses. Magomed Aliyev, head of the Dagestan Capital Repair Fund, visited the construction sites and personally assessed the entire amount of work done.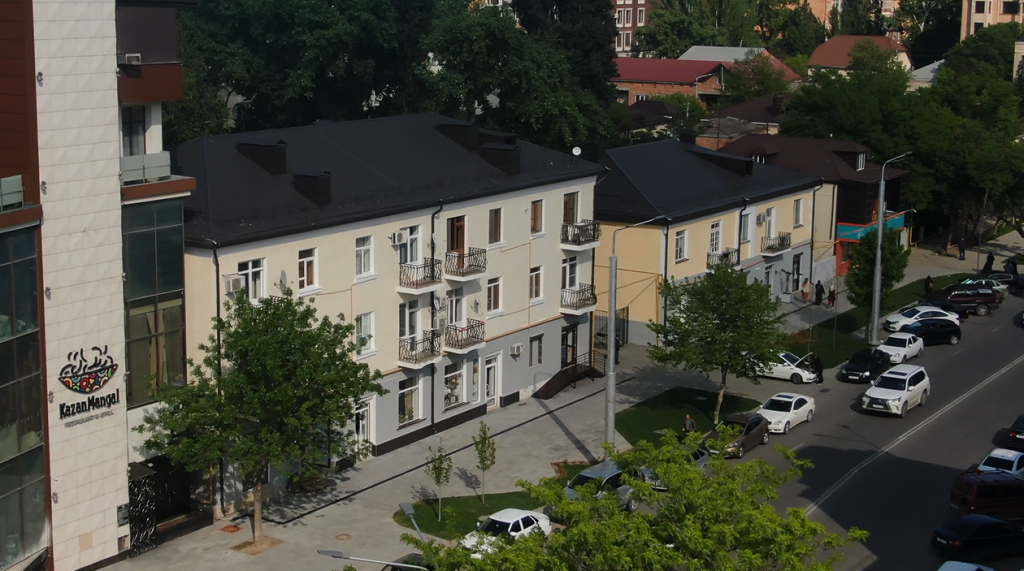 The houses received not only new roofs, but also completely renovated and renovated facades. Residents of the houses, who also expressed a desire to talk with the management of the Fund, noted that with the overhaul and full-scale renovation of the street, living in houses has become much more comfortable.
In turn, Magomed Aliyev added that the scope of work has already been approved for 2022, including the replacement of roofs, elevators, a complete renovation of facades, utility networks: "Such elegant and beautiful houses are the result of the overhaul program. I am sure that no one has any doubts that the program is not only necessary, but also useful, since we are improving the appearance of not the houses themselves, but the cities as a whole."