In early May, the popular Russian TV and radio host Lera Kudryavtseva went on a long-awaited vacation. She was accompanied by her best friend Katya Gordon, who only recently told the general public about the upcoming birth of her third child.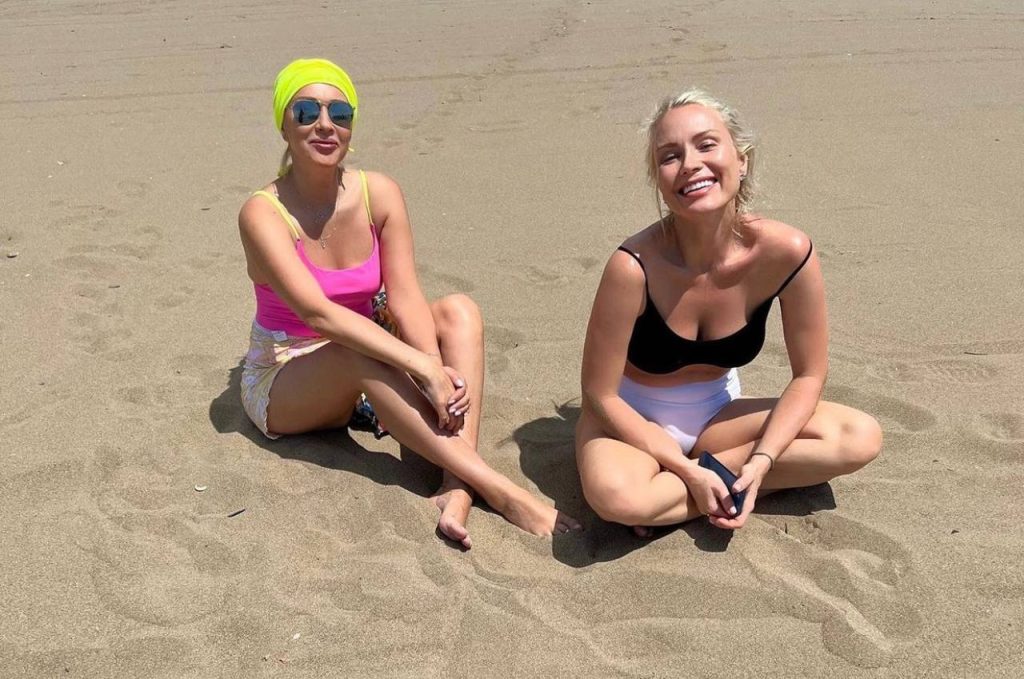 On one of the sunny days on vacation, Katya posted a picture on her social network page, talking about how she and Kudryavtseva spend time in Turkey. In the photo, the TV presenter poses in a swimsuit and shorts, demonstrating excellent physical shape.
It is worth noting that despite the imminent celebration of the 51st birthday, Kudryavtseva can please fans with an excellent appearance. Interestingly, the TV presenter herself has never been a fan of sports or diets. Recall that a month ago, Kudryavtseva complained on social networks that she had completely lost control over her diet and was rapidly gaining weight. The last picture allows us to say that now Lera's daily routine has returned to normal.