Jiří Burian not only about Captain Demo
What are you a specific couple in?
We are a few non-classical, difficult to classify. We work together, while we can be spontaneous, a bit punk. We have been loyal and faithful for twelve years. Few have such a relationship with their wife. In debates with men, I notice that wives often replace mothers who need to be pissed. I don't have it that way.
Where did you meet?
At the Goose on a String Theater in Brno on tour with my dad and Lenka Dusilová. After the concert, we sat in the theater bar, where two interesting energetic girls entered.
(Darina: Acting students, Veronika Lazorčáková and me. I was annoyed after a failed date, when I saw my friend Lenka Dusilová at the bar. And she will introduce me to Mikoláš Růžička and Jiří Burian. I lost my breath completely, such beautiful guys, I'm single. I dreamed about Jirka that night.)
Jiří Burian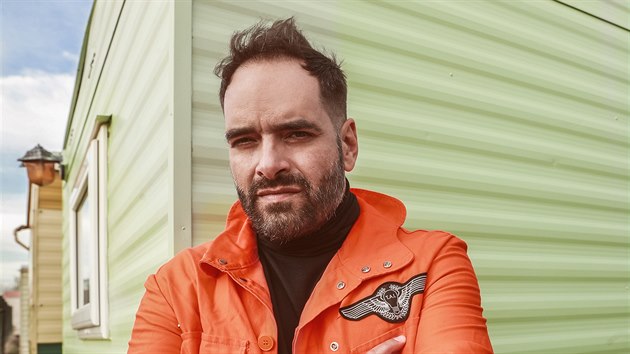 As a leading musical figure, he collaborates with many musicians and singers. He broke through with the indie band Southpaw in the 1990s. In 2015, he came up with the Captain Demo project, which is his alter ego. On October 1, he will present the album World Champion of Everything at the O2 Universum in Prague with the participation of Dalibor Janda, with whom Demo sang the first single Let's Go Home and Gossip Someone, as well as Jan Bendig, Zdeněk Godly and many others.
How does Darina help you?
From our beginnings eleven years ago, she began to support me in my work, she wanted to help me with her drive and energy, to support me. In time, she became the first judge and counselor. And when she looked at the status of my invoicing, she offered to take care of it, which over time grew into complete management.
How do you cooperate?
We both love the challenges and situations when things get moving. In addition, Darina is consistent, fair, reliable, dominant. When she directs me during filming, her acting acting also pays off, the actor is able to coach correctly, to lead the collective.
What's better than you?
Definitely in practical household management. Also in the management of the company, in accounting. And he is probably better at approaching his body and lifestyle. He's not as brutal an indulger as I am.
Why do you have so many children?
I've wanted kids since I was fifteen. We have so many because my wife is very attractive to me. I would have twenty children with her.
How do you change into Captain Demo?
I'll wear a complete costume in ten minutes. With the last item of the costume put on the body, I change my voice in a second.
(Darina: The funny thing is, it will change my approach to him. It will change us both in a second.)
How much has the Demo changed?
According to the original idea, Captain Demo used to be closer to Tony Clifton in Andy Kaufman's conception – a bit evil, mischievous, at the same time funny fat man with a view. As a result of evolution, he has become a more positive, familiar, casual, good uncle who brings a good mood and fun wherever he enters.
Darina Buriánová about children, acting and directing
What is your relationship like?
We balance on an interesting area of ​​relationships such as parents, lovers, business partners, creatives and friends. And we try not to let any of the tentacles of this relationship octopus die or outgrow the other tentacle.
Darina Burianova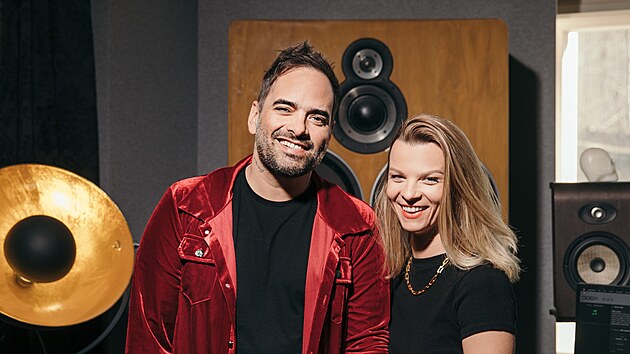 Jiří Burian and Darina Burianová
She grew up in the wine village of Kobylí. Her parents saw her future more in the economic sphere, but Darina burned for acting under the audience experience from the theatrical performance One Hundred Years of the Cobra. She has already become pregnant with Jiří Burian at JAMU, they have sons Adam, Alvin and Alfons together. He helps Jiří to build the Kapitán Demo brand as a manager. Her music video for Zlatíčka has over 17 million views on YouTube. He also directs clips for other artists.
Why did you have children early?
Before I met Jirka, I knew I wanted to have children, but it never occurred to me that I would have the first one at the age of twenty-five. I wanted to make a career, play, do art. Jirka often talked about children. Then I saw how nice he treated his nieces, it was an impulse. I realized it was ON. That there is nothing to wait for.
Why aren't you an actress?
In the third year of JAMU I got pregnant, I have already played a quarter with my belly. After leaving Brno for Prague, I sometimes starred in a student film, but I don't miss theatrical work. I have occasionally encountered directors because of my need to ask "why?" And "what do we mean by that?" Behind everything, I try to find meaning, a message. This led me to directing, where I found myself professionally.
What is Jirka's dad?
Extremely playful, spontaneous, he can always surprise children with something. This morning, for example, he ran naked with a son around a cherry tree.
(Jiří amused: In our garden, I would rather add, not somewhere public in the park.)
What does the board do before baptism?
He is sitting in the studio and is already making new ones on the record. He is happiest when he can form. Even when performing on the stage, he gives a 150 percent performance, but the necessary mechanical organizational tasks such as call and arrange Jirka pass before the performance, the team has it.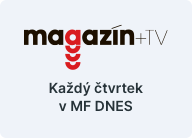 What about Jirka and Captain Demo?
They are quite different. Captain Demo has a characteristic speech, diction. He is a star, an icon, a world champion of everything. And he's not a tactician. Jirka is tactical. He is sensitive and receptive, knows his limits and works on them. And she's sexy!
And what about your kids and Captain Demo?
Every son has a different relationship to him. The oldest Adam used to enjoy a lot, today he respects Mr. Dema, but he doesn't actively listen to him, he found himself in a different style of rap. The middle son sometimes plays Captain Dema when Demo's costume appears at home. And the smallest one – when Captain Demo comes to our house, he is not afraid of him, he is not afraid.
How is he directed?
If the conditions are favorable, when he is not overwhelmed, tired and not hungry, the cooperation is great. Captain Demo always looks great on camera, understands my instructions and knows that I'm doing it for him and that I care about making it look as good as possible.