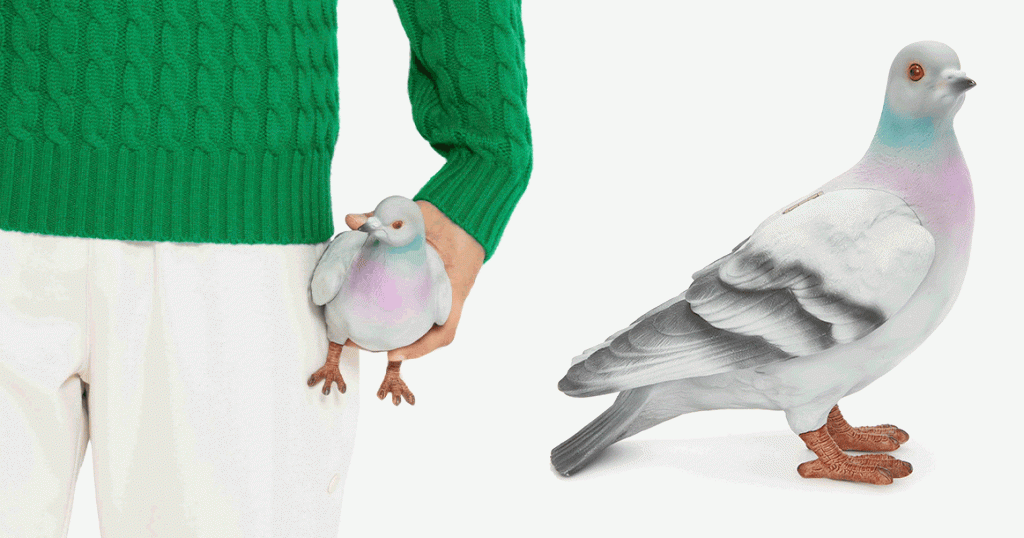 It may seem strange for some to come to a party with a dove in hand (no straps are provided for this clutch), but designer Jonathan Anderson believes that this is the perfect solution.
Why doubt if he is trusted by Vogue himself – he calls him "the hope for saving the fashion industry."
Anderson 3D printed his pigeon and sells it on site for 854 dollars (at the current exchange rate, this is more than 50 thousand rubles). The size of the clutch is an average life-size pigeon. To put a phone, wallet and lipstick inside – and nothing else will fit there – you need to lift the right wing of the bird.
Fans of the brand were delighted with this bag model, but only in the comments on the brand's social networks. So far, the owners of these clutches have not been seen on the street: such pictures would immediately become viral on the network. Firstly, this is ridiculous, and secondly, animal rights activists would be worried – this dove looks very realistic. True, there are those who are afraid of birds: just looking at this thing makes them uncomfortable.
However, it's easy to imagine a dove clutch in the hands of Carrie from Sex and the City, however, only at the beginning of the series – over the years she began to dress more conservatively.
Subscribe: