City


, 1 minute. for reading
It took 10 hours to save four newborn kittens from the chimney in Zyablikovo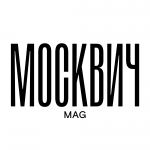 Now the kids are looking for new "parents".
On Musa Jalil Street, a cat gave birth right in the drainpipe of the Kitenok pool, and then disappeared somewhere (it is believed that she was frightened by heavy rains and ran away). Still blind kittens, left alone and unable to get out, began to cry very loudly and desperately – so much that passers-by heard them right through the walls.
Animal volunteers approached the management of the pool, but the local technician refused to give permission for the work for a very long time. As a result, only the next day, when only one kitten still continued to squeak, the volunteers and rescuers finally got the go-ahead. The rescue operation itself took another 10 hours, as it was not possible to determine exactly where the animals were. But when the rescuers launched a special camera into the pipe, they managed to find the kittens – they sawed the pipe and got everyone out.
Volunteer Yulia says: "By late evening, four small souls were taken out of the chimney. Thanks to the kind hearts of the rescue participants and the professional staff of the Spasreserve."
It was not possible to find the unfortunate mother, the kittens are looking for owners. Until then Julia is divided in the ZoopoiskYuAO chat with photos and details about the condition of the rescued animals: one of them is sneezing, two are not eating well, but in general everything is in order – they have already begun to open their eyes.
Photo and video: t.me/Animals of the Southern Administrative District and Zoohelp
Subscribe: