City


, 1 minute. for reading
In the drama theater "Vernadsky, 13" a vacancy for a hero-lover under 27 years old is open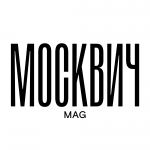 Drama theater "Vernadsky, 13", located at this very address, which is in the title, has published a list of vacancies for the new season. The theater needs, in particular, a sound engineer, a costume designer, a cleaning lady and … "a drama artist, role – a hero, a hero-lover. Age up to 27 years.
Interestingly, usually artistic vacancies in the field of culture are not published in a general list with technical workers, but everything is arranged democratically in this theater: the future performer of the roles of the hero-lover simply needs to send a resume to the general email address.
The repertoire of "Vernadsky, 13" now includes mainly children's performances – "Aladdin's Magic Lamp", "Snow White and the Seven Dwarfs", "All Mice Love Cheese". But they also put Hamlet here, as well as an action based on Ray Bradbury's novel Fahrenheit 451, where children aged 13-15 are allowed only with their parents.
The most suitable performances for a new artist for the vacancy are "Love at the cistern" based on the play by Vasily Sigarev (there are only three roles – he, she and the author) and "My feast for the eyes" by Alexei Arbuzov about the cheerful Soviet accountant Vasya Listikov, who strives to become ideal man, despite the deceit and betrayal of loved ones. By the way, this performance participates in the state program "Pushkin's Card".
Photo: shutterstock.com
Subscribe: