City


, 1 minute. for reading
In the Cathedral of Christ the Savior, which was blown up for the sake of the Palace of Soviets, there will be a "Hit parade of the USSR"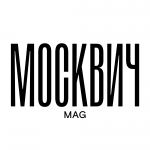 Irony made a good advertisement for the concert – the tickets are already sold out.
In 1931, the young Soviet authorities blew up the Cathedral of Christ the Savior to make room for the Palace of Soviets. And when the temple was rebuilt in 1999, thanks to the vast underground section, it also acquired a large Hall of Church Cathedrals, which is often used as a concert venue.
And here's how reported on the official website of the hall, there will be a concert "Hit Parade of the USSR", where two cover bands will sing songs of that time. The official description of the concert says: "The USSR is a nostalgic period. Many things of that time have long sunk into oblivion, some have been forgotten, and something can only be found in thematic museums. But music remains with us forever, bypassing space and regardless of fashion trends. Compositions originally from the USSR have a special charm. Remember the songs of Eduard Khil, Edita Piekha, Muslim Magomayev, Iosif Kobzon and other pop artists! They are melodic, as if they come from a pure heart, sincerely romantic and provocatively cheerful.
The concert will take place on September 16, but it is no longer possible to buy tickets on the website: they seem to be out of stock, but you can leave a request. Third-party reseller sites offer tickets for the same concert, but at different venues. For example, a week later, the same songs can be easily listened to in the Meridian Cultural Center – almost all the places are free there.
Photo: shutterstock.com
Subscribe: