City


, 1 min. for reading
In Sokolniki, a "parody" of "The Worker and the Collective Farm Girl" was installed. Residents are outraged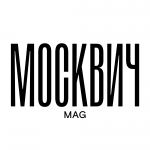 The new sculpture was considered an outrageous misunderstanding and everyone remembered: both the "Big Clay" and the monument to Yesenin.
A curious copy of the famous monument to Vera Mukhina appeared in the Sokolniki district not far from the house 18/20 on Rusakovskaya street. It is rather crudely executed, without much attention to detail and proportions, and the "worker" with a hammer and the "collective farmer" with a sickle seem to be separated.
Local residents, having seen images familiar from childhood, did not understand the author's ideas. They write: "Is this a non-working and non-collective farmer?", "Mukhin, probably, a heart attack would be enough from this", "Kitty! I have long wanted to ask you as an artist of an artist: do you know how to draw?
From the information on the public procurement website, it follows that the monument was ordered in parts by Zhilischnik in the Sokolniki district. The work is described as "manufacturing and installation of photopolymer high-strength park sculptures "Worker" and "Collective Farm Girl" with a cold glow effect." What a cold glow, a mystery. Both sculptures cost 1.7 million rubles each.
Interestingly, the tender was won by Uvilight LLC, whose CEO, according to RBC Company, is Mikhail Stolbov, the ex-head of the Zhilishchnik falconry.
Photo: Dasha Barinova/mysokolniki
Subscribe: